Seacrest's Alleged Stalker: It Was Meant To Be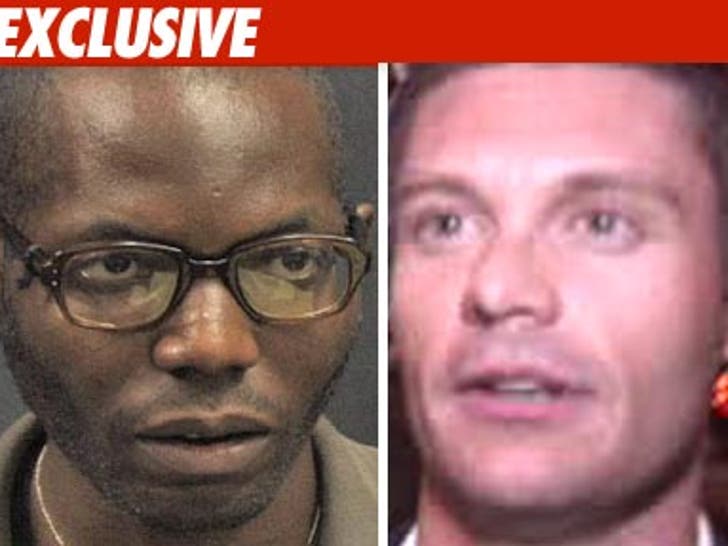 Ryan Seacrest's alleged stalker had some ominous words about his trip to E! last week.
Law enforcement sources tell us, during their interview with Chidi Uzomah, he told cops, "I felt like I was meant to see someone."
One law enforcement source says Uzomah shows signs of early schizophrenia, which often emerges in people around Uzomah's age -- 25.
Uzomah -- who showed up with a knife at the E! building where Ryan was doing his radio show -- is currently being held on $150,000 bail on felony stalking and other charges.