Jon Gosselin -- Out of His League in Hawaii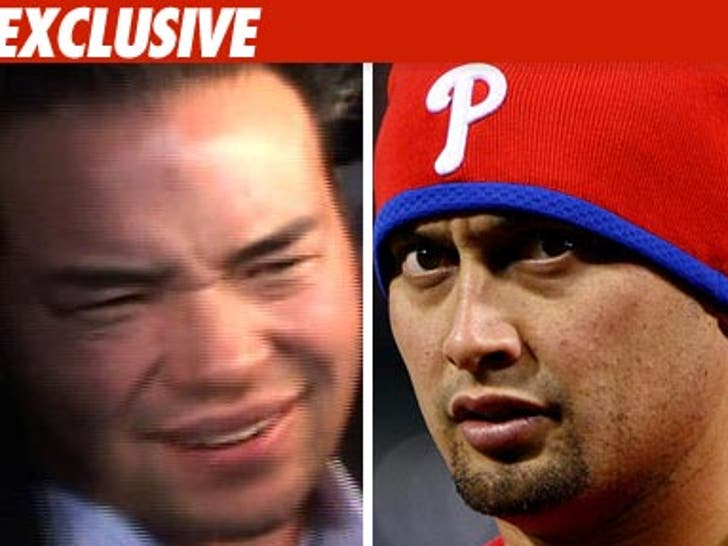 It's the perfect way to make a World Series loser feel like a winner ... invite Jon Gosselin to your wedding.
TMZ has learned Gosselin is flying to Hawaii this weekend to attend the wedding of Philadelphia Phillies outfielder Shane Victorino.
Is there such a thing as strike four?