Burglar Bunch -- Four More on Their Hitlist?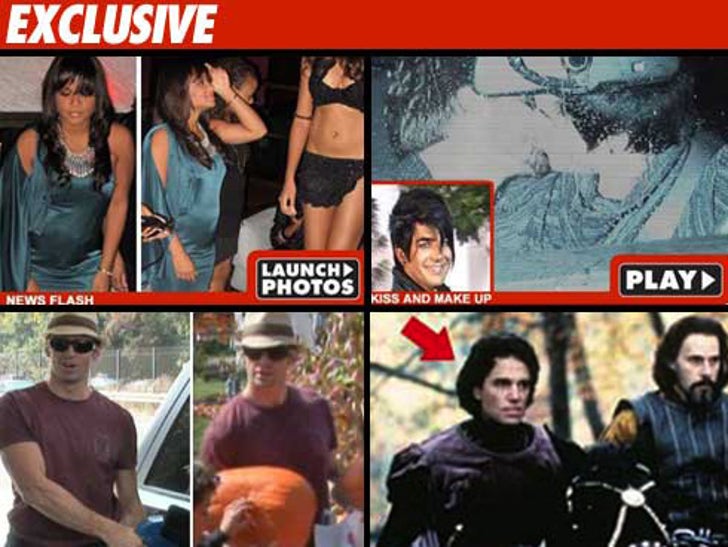 One of these four is not like the others! TMZ has found pictures of four other possible celebrity targets of the Hollywood Hills Burglar Bunch, including one photo of ... Prince Humperdinck from "The Princess Bride"!?!
According to a search warrant affidavit released last week, Nick Prugo and his cronies allegedly used TMZ.com to search for information about their victims.
On a computer seized from Prugo by the LAPD -- which we obtained -- we found a bunch of photos that were jacked from our site, including pics of Christina Milian, Adam Lambert, Hugh Jackman ... and Chris Sarandon as the evil "Prince Humperdinck."
The first three we get ... but Humperdinck? Must've been a fluke.