Huge Suit Over Jackson, Stones, Guns & Doors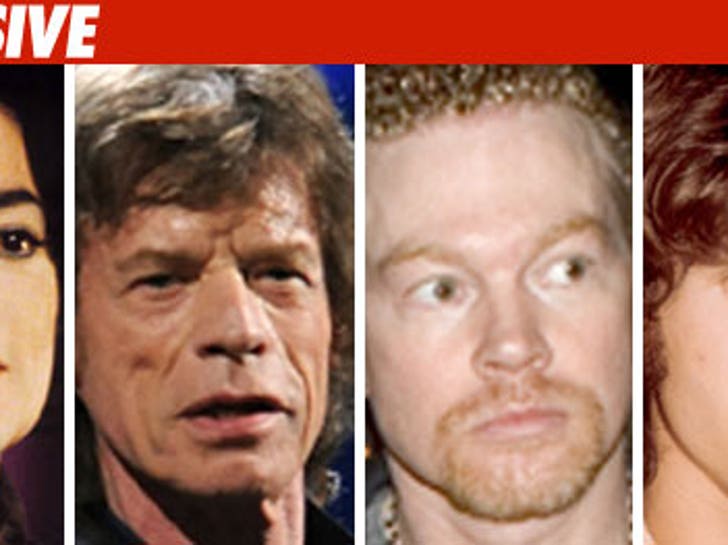 The company that hawks all things related to Michael Jackson, The Rolling Stones, The Doors, Guns N' Roses, Led Zeppelin and Red Hot Chili Peppers is demanding untold millions from the businesses that are illegally cashing in -- allegedly.
Bravado International Group claims it has the exclusive right to the merchandise of these huge musicians -- dead and alive. Bravado claims Dollar Days International, Alan Shrem and Kennedy-Shrem International are illegally using the names and likenesses of Michael Jackson, Jim Morrison and the other musical luminaries in the sale of shirts, watches, posters, play money and other stuff.
The suit -- filed in federal court in Los Angeles and obtained by TMZ -- makes specific mention of Jackson's most memorable works, including "Thriller" and "Bad."
And speaking of bad, Bravado wants $2 million for each violation.