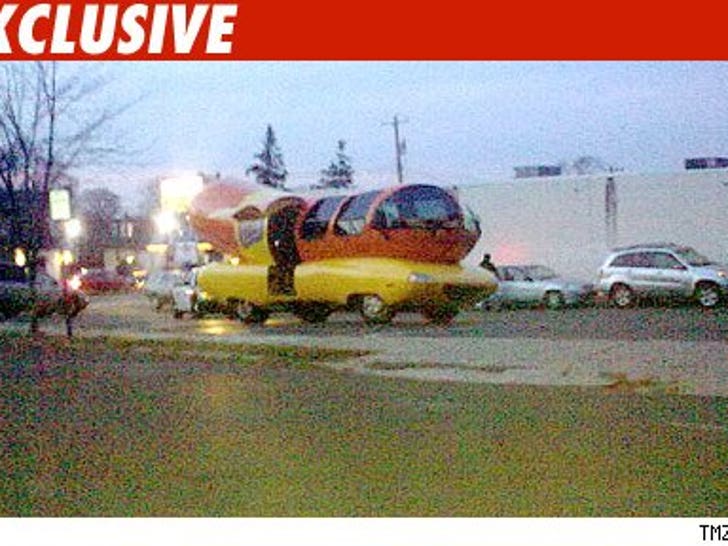 The Oscar Mayer Wienermobile has some serious buns to kiss after cops in Pennsylvania let the hot doggin' hooptie out of a serious traffic violation this weekend.
It all went down in Upper Moreland Township, PA, after cops say the Wienermobile was rollin' around town with a broken third tail light ... yes, Wienermobiles have three tail lights.
But the magical powers of the Wienermobile kicked in -- and cops decided to let the mouthwatering machine off with a warning.
TMZ spoke to law enforcement sources close to the situation who gave us the best quote ever, "It's un-American to ticket the Oscar Mayer Wienermobile."