Jay-Z's Nightclub Sued Over Ferocious Beating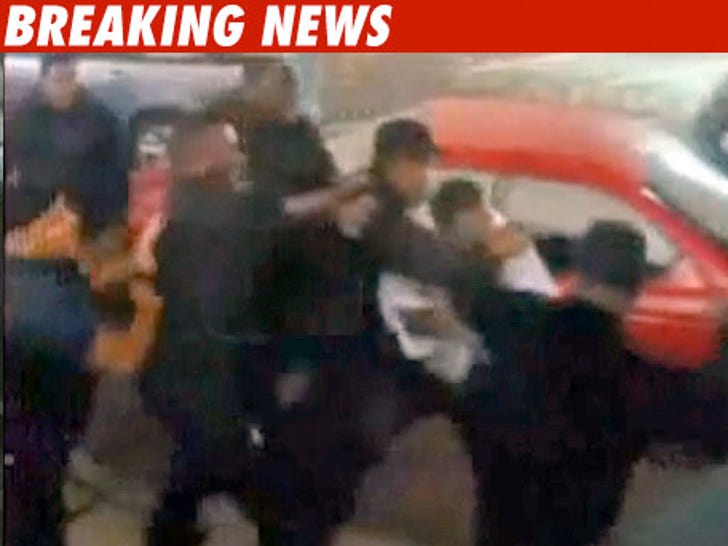 One of the men savagely beaten outside of Jay-Z's Atlantic City nightclub last month is finally fighting back -- dropping a serious lawsuit on the club and the bouncers who were caught beating him on tape.
Bryant Norwood -- the first man attacked in the video -- is demanding a "substantial amount of money" from the 40/40 Club and the bouncers, claiming the "bullies" attacked him for "no reason" as he left the establishment back in November.
TMZ spoke to Norwood's attorney, who told us, "These so-called security personnel are going to have to answer why Mr. Norwood was lying on the ground being kicked and why he was punched in the head as he tried to escape from them."
The attorney added, "The 40/40 Club is going to have to answer why they hired people like this to supposedly protect their patrons and maintain order in their establishment."
According to the lawsuit, filed in state court in New Jersey, Norwood sustained "diverse personal injuries" and "permanent injuries."
We're told the other two men attacked in the brawl are also planning on filing lawsuits in the near future.
Calls to the 40/40 Club have not been returned.