Tiger's Alleged Mistress Sticks to Porn Script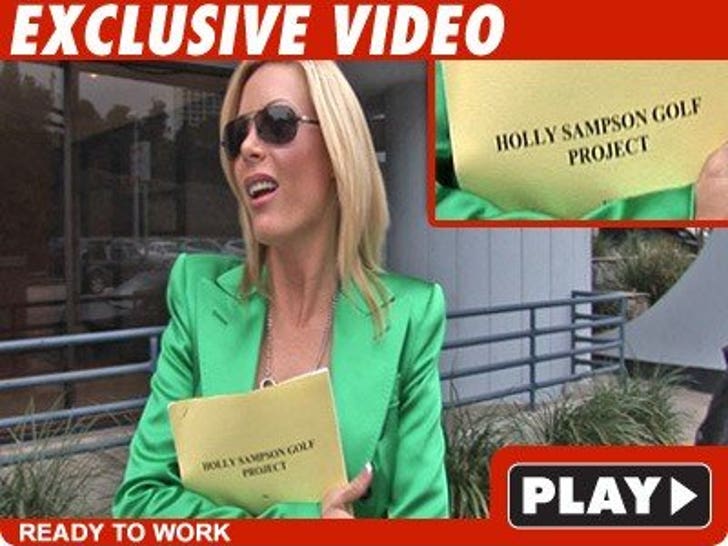 Holly Sampson, the porn star who claims she slept with Tiger Woods on the night of his bachelor party, is using her newfound fame to do what she's already mastered -- have sex with a golfer ... only now it's for money.
Sampson swung by the offices of the Vivid porno company -- and left with a script reading "Holly Sampson Golf Project." The timing is impeccable.
Sampson was escorted out by honcho Steven Hirsch, and although they wouldn't say what the "fun and funny" flick was about ... you can probably figure it out.