Al Franken Muzzles Joe Lieberman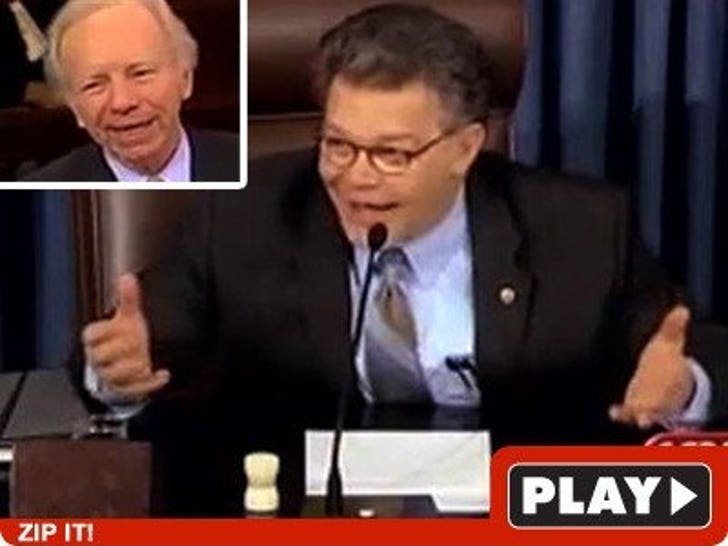 Sen. Al Franken (D-MN) laid the congressional smackdown on Sen. Joe Lieberman (I-CT) yesterday -- cutting off his fellow politician when Liebs rambled on past his ten minute time limit on the Senate floor.
Lieberman requested more time to finish his thoughts -- Franken denied him.

Sen. John McCain (R-AZ) immediately stood up and objected to Franken's decision, saying "I've been around here 27 years ... first time I've ever seen a member denied an extra minute or two ... I don't know what's happening here in this body .. but I think it's wrong."