Jessica Simpson Rejected from Jail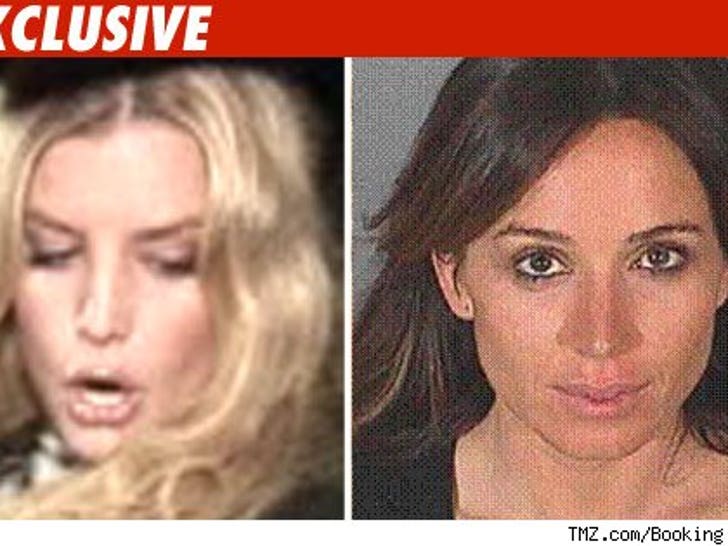 Jessica Simpson paid a visit to the pokey early this AM, trying in vain to bail out her real, real drunk makeup artist -- allegedly.
Law enforcement sources tell TMZ Mary Phillips was arrested at around 1:30 this morning, after cops got a disturbing the peace call at the Sunset Tower Hotel in West Hollywood.
Phillips -- who worked with Simpson on such epic films as "The Dukes of Hazzard" and "Employee of the Month" -- was arrested for being drunk in public.
We're told Jessica went to the L.A. County Sheriff's Department in West Hollywood after Phillips was booked, trying to bail her friend out. But poor Jess was turned away, because deputies felt Phillips was still too drunk to be turned loose on the streets.
Phillips is still in custody.