Shoe Co. to Paris Hilton -- Put a Sock in It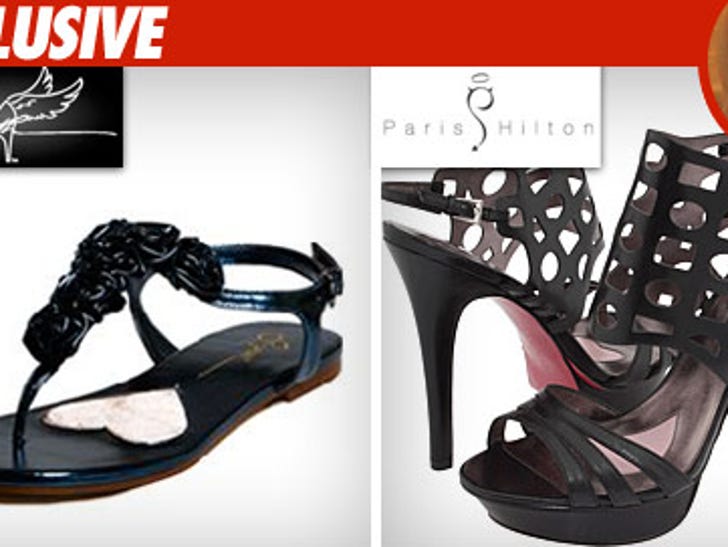 Paris Hilton wants people to take a walk in her shoes for once ... but it could cost her in court -- a New York shoe company says the heiress' new line of footwear is a complete rip off.
According to docs filed last week in Seattle, a company called Gwyneth Shoes is suing Paris over part of her new shoe design -- a heart-shaped pad on the insole -- claiming the idea was theirs first.
Gwyneth Shoes claims they filed to patent the heart cushion idea back in 2007 -- months before Paris' shoes launched in February 2008.
Gwyneth Shoes is suing for trademark and patent infringement ... and get this: they want Paris to hand over every last one of the allegedly infringing shoes -- which probably number in the thousands.