Merlin Olsen Suit: Asbestos Caused My Cancer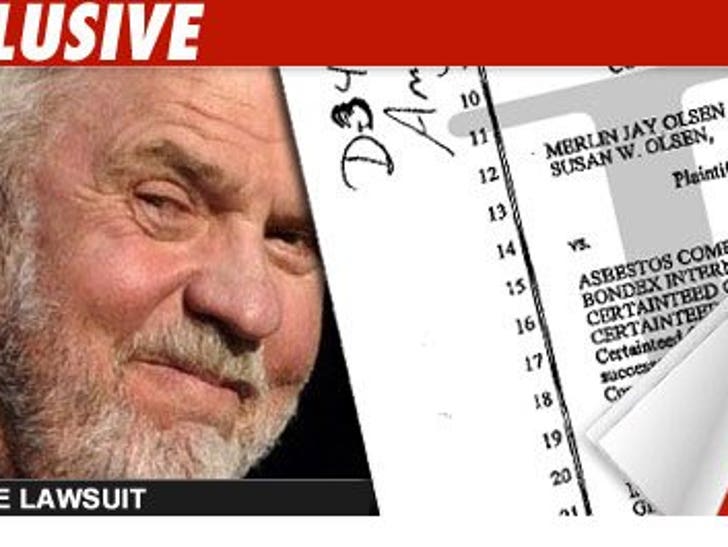 Football legend Merlin Olsen is suing NBC Studios, NBC Universal, 20th Century Fox Film Corporation, Sherwin Williams, Lennox Industries and other companies, claiming he developed a rare form of cancer as a result of being negligently exposed to asbestos.
Olsen -- who gained fame as a member of the Los Angeles Rams and went on to be a sportscaster, actor and spokesperson for FTD Florists -- was diagnosed with the rare asbestos cancer mesothelioma a few months ago.
filed today in L.A. County Superior Court, Olsen worked after school doing manual labor when he was 10 or 11 and was exposed to asbestos.
Olsen claims he was exposed to asbestos later in life when he was doing drywall. Olsen also worked at NBC and 20th Century FOX and is alleging those companies negligently exposed him to asbestos.
Olsen, who is undergoing chemotherapy, claims in the suit that all of the defendants, "were engaged in the business of manufacturing, fabricating, designing, assembling, distributing, leasing, buying, selling, inspecting, servicing, installing, repairing, marketing, warranting and advertising a certain substance the generic name of which is asbestos."
Olsen says in the lawsuit that mesothelioma "is a vicious, painful, and invariably fatal malignancy" and there is no known cure.
Olsen and his wife Susan are suing for unspecified damages.