Linda Blair's Kennel Investigated Over Pig Attack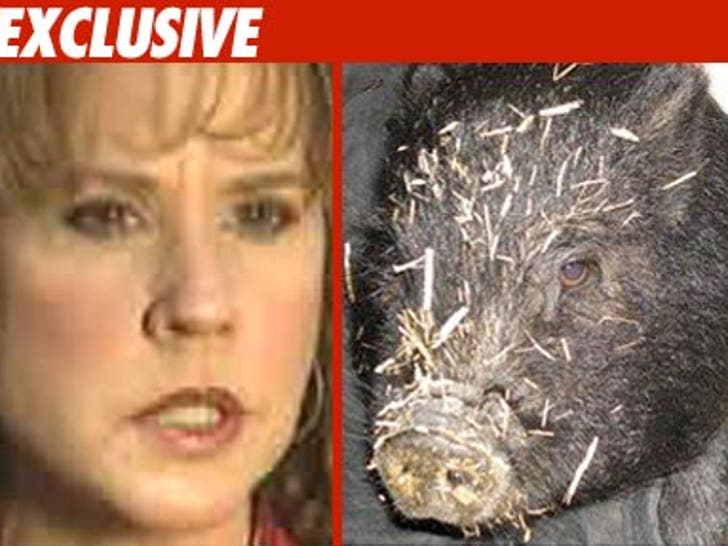 Linda Blair's kennel is under criminal investigation after one of her dogs escaped this weekend and attacked a pig ... law enforcement sources tell TMZ.
We're told L.A County Animal Care and Control launched the investigation after the dog escaped, went to a nearby ranch and attacked Gerty the pet pig. The pig suffered minor injuries ... the rancher shot the dog dead.
As for what kind of dog -- it depends who you ask. Linda says it was a lab/hound mix. The rancher says it was a pit bull.
Linda offered to pay the rancher for the pig's medical bills -- and said the dog's death is "devastating."