'Price Is Right' -- Not for the Faint of Heart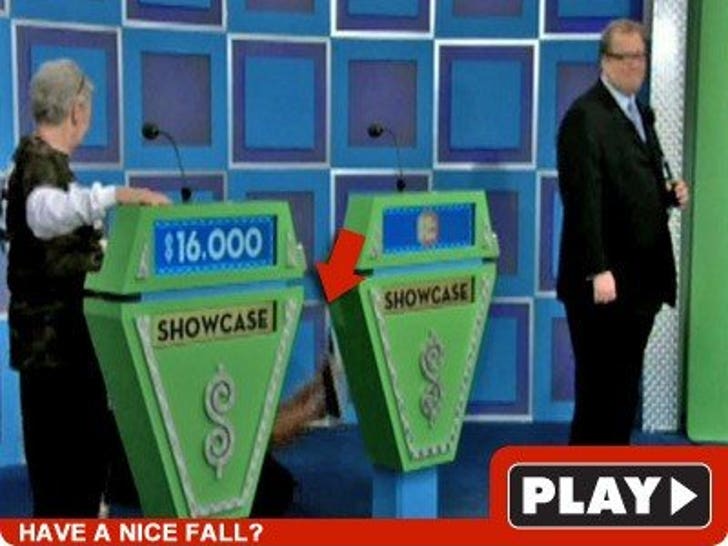 The thought of winning a trip to sunny, exotic Minneapolis and a new Dodge was too much for one woman to handle on today's "The Price Is Right."
Right after hearing the Showcase prize she could win, one of the contestants fell straight backwards, landing flat on her ass.
Fear not -- she got up ... and won!