Rip Torn Busted for Allegedly Breaking Into Bank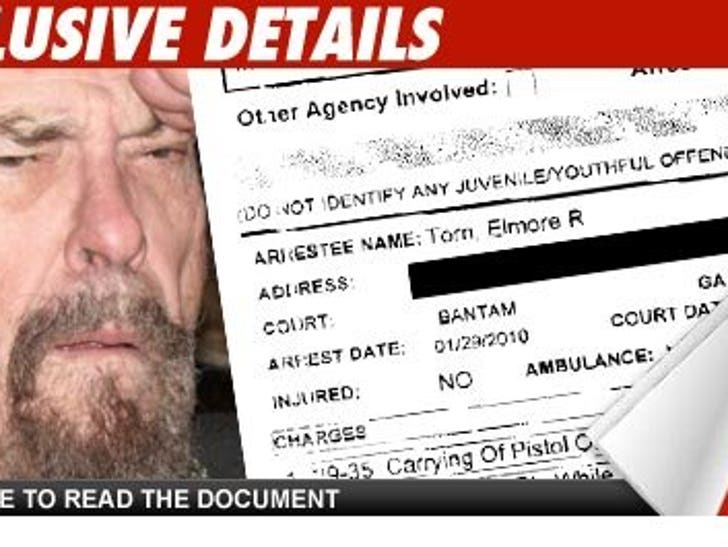 Rip Torn was arrested Friday night for allegedly breaking into a bank while drunk and armed with a loaded revolver.
State police responded to an alarm at the Litchfield Bancorp building in Salisbury, CT at 9:40 PM last night. Police say they found Torn "with a loaded revolver" and he was "highly intoxicated."
Law enforcement sources tell us Torn gained access through a broken window, which they believe Torn broke himself.
Torn was taken to the Troop B barracks in North Canaan and is being held on $100,000 bond.
Cops say Torn was charged with carrying a pistol without a permit, carrying a firearm while intoxicated, first-degree burglary, first-degree criminal trespass and third-degree criminal mischief.
According to the Register Citizen, he is scheduled to appear in court on February 1.
Rip has had previous alcohol-related arrests -- one of which yielded the greatest mug shot in the history of mankind.