Swift Didn't Break Grammy Record, Just Grammy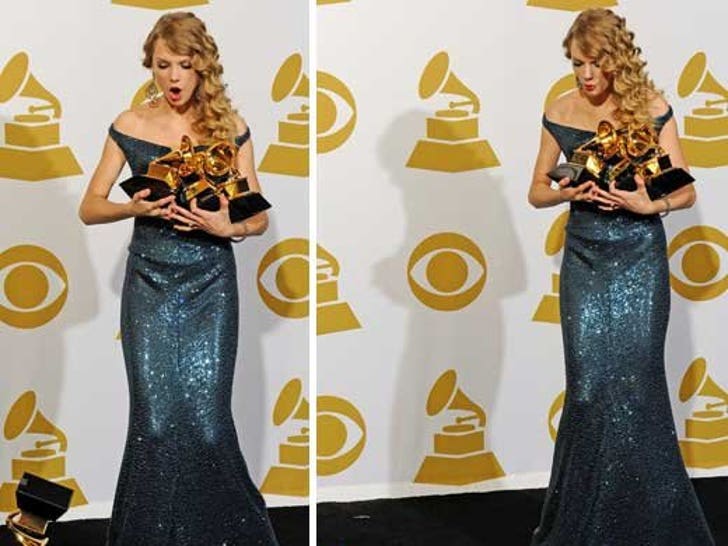 Good thing Taylor Swift didn't win all eight Grammy awards she was nominated for, because she couldn't even hold on to the four she actually did win. Oopsies.
The 20-year-old attempted to pose with her four awards backstage, when one of them slipped and broke into pieces.
See, not even Taylor's own Grammy thought she should have won for album of the year.
BTW: It was a stunt Grammy ... not the real deal.