Boob Crackdown Ordered for Saints Parade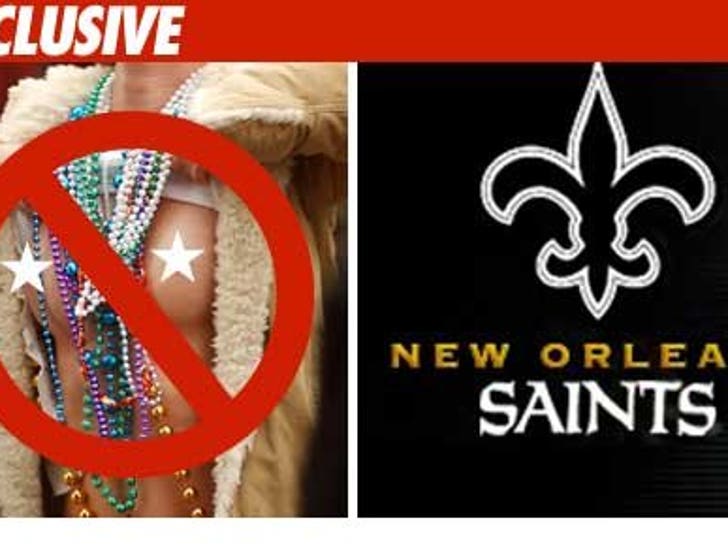 New Orleans Saints fans are getting one stern warning about today's big Super Bowl victory parade: Keep your jumblies covered up ... or else.
With Mardi Gras just a few days away cops want to remind the breast-happy parade-goers in The Big Easy that this football party is rated G ... and will be broadcast live throughout the world.
TMZ spoke to cops in the French Quarter, who tell us 600 po-po's will be on patrol at the big party ... and anyone seen exchanging nudity for beads can expect a big, fat summons ... or even a trip to the slammer.
The parade is scheduled to go down at 5pm today -- and cops are expecting at least 250,000 wild Saints fans to attend. Buckle up.