'Gipsy King' to Alleged Imposter: Bring It On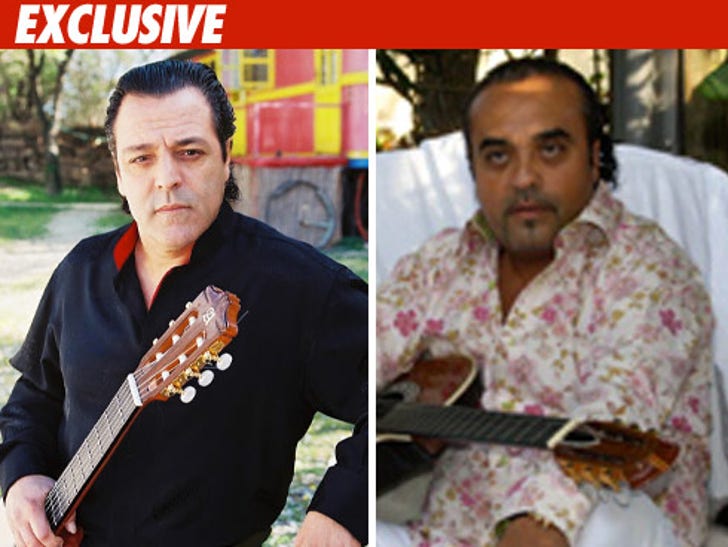 Chico Bouchikhi -- a co-founder of The Gipsy Kings -- just scheduled a showdown against the guy who's allegedly been impersonating him around the country ... and it involves a whole lot of resentment and flamenco music.
Here's the deal: The real Bouchikhi (left) scheduled a performance for Thursday in Miami -- the very same night his alleged impostor Chico Castillo (right) is slated to perform just 9 miles away.
The super feud has been escalating since December when Bouchikhi filed a lawsuit against Castillo for trademark infringement and fraud -- after Castillo allegedly traveled around the world impersonating him on stage and in television interviews.
TMZ spoke to Chico B.'s rep, who told us Bouchikhi purposely wanted to perform a concert close to Castillo's show, "So that the public knows the real founding member of The Gipsy Kings."