CPA -- Michael Jackson Stiffed Me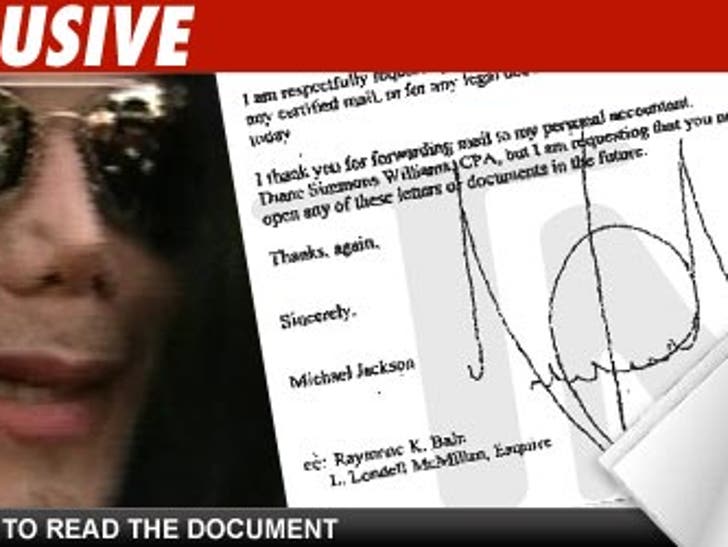 A CPA claims Michael Jackson stiffed him for years over a $60,000 fee ... this according to a new creditor's claim obtained by TMZ.
Diane Williams filed her claim in the Michael Jackson Estate case, alleging she prepared Michael's 2006 tax package and never got paid for it.
Williams submitted emails showing she was promised Michael would pay the money by July 25, 2008 but never got the dough.
Apparently there was a falling out that led Jackson to Williams, because on August 16, 2006, Michael Jackson personally signed a letter requesting that the prior accountants "cease and desist from signing for my certified mail..."
Jackson also wrote he did not want the prior accountants to open his letters or legal documents in the future.
Judging from the signature, Michael, who always had a flamboyant signature, was pissed.