Tiger Woods -- Look, Up In the Sky!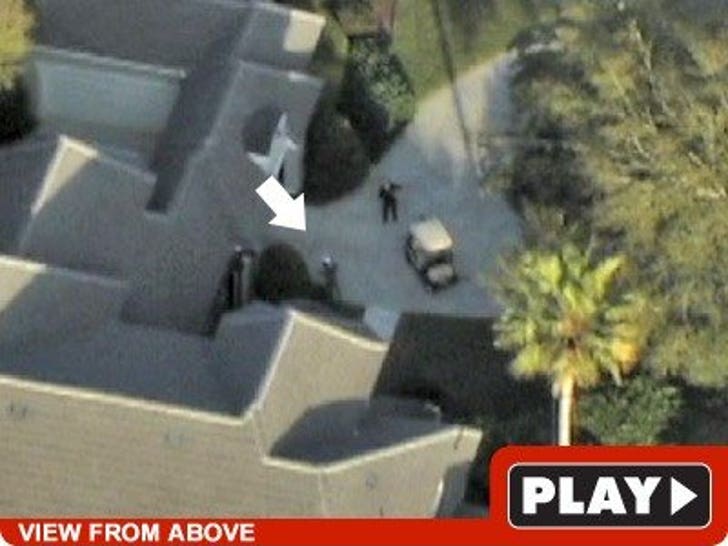 The paparazzi around Tiger Woods' Isleworth home are really stepping up their game .... preparing for today's "news" conference -- the choppers are already hovering.
This was the scene yesterday about an hour before Tiger hit the green for his second staged photo shoot -- Tiger's golf cart was spotted pulling into his driveway from above.
We're pretty sure that's Tiger in the white hat.