Big Ben's Lawyer -- Great Record with NFL Stars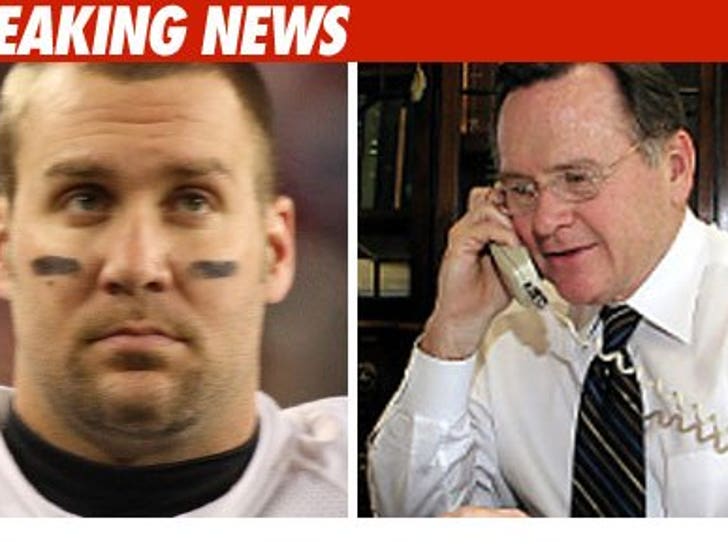 Ben Roethlisberger just made a helluva legal draft pick -- dude just picked up the same lawyer who got NFL superstar Ray Lewis out of a murder charge ten years ago.
According to ProFootballTalk.com, the Pittsburgh Steelers quarterback just picked up Ed Garland -- an Atlanta-based attorney who specializes in personal injury and criminal defense.
As you may remember, Baltimore Ravens linebacker Ray Lewis was facing murder charges in Georgia back in 2000. Garland eventually had the worst of the charges dropped and the NFL star pleaded guilty to obstruction of justice.
Big Ben is at the center of an investigation in Georgia where he allegedly sexually assaulted a 20-year-old woman in the bathroom of a nightclub.