Kobe Lawyer May Join Charlie Sheen Defense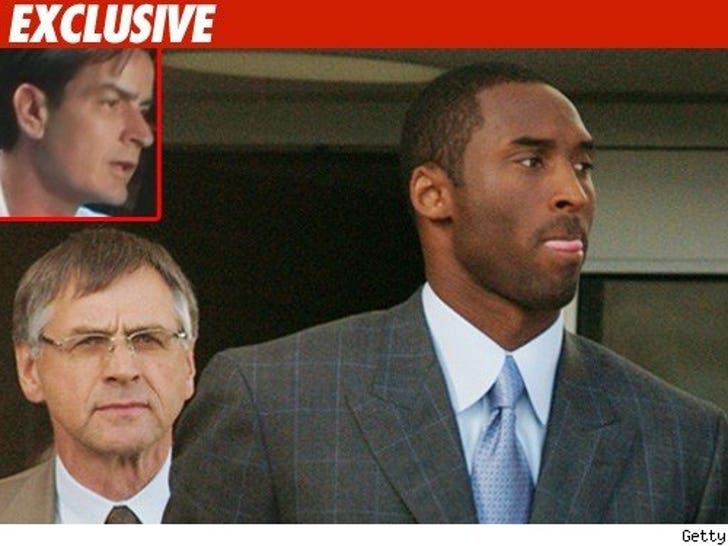 Sources tell TMZ Hal Haddon, a partner in the law firm that defended Kobe Bryant, has been approached by Charlie Sheen's reps to possibly take over Charlie's Aspen criminal case.
Haddon's Denver-based firm, Haddon, Morgan & Foreman, has handled a number of high-profile cases. Pamela Mackey, a partner in Haddon's firm, pummeled prosecutors in Kobe's sexual assault case until they threw in the towel and the judge dismissed the charges in 2004.
We've learned Haddon has told Charlie's team he would take the case and we're told he will "probably" get it, although not everyone on Charlie's team thinks it's the way to go -- partly because of the association with the Kobe case.
Haddon is a Colorado powerhouse who is not afraid to go to trial -- something that could actually prompt a plea bargain.
As we first reported, Charlie's current lawyers have begun negotiations with prosecutors. As we told you, the prosecutor agrees Charlie should not go to jail. The hangup is that the defense wants to plead to a misdemeanor but prosecutors want a felony plea.