Jesse Jane -- I Don't Regret My Porn Name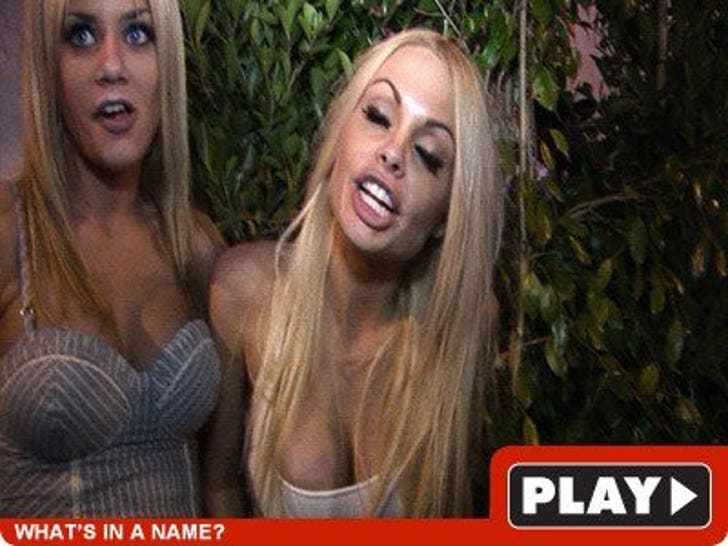 Jesse Jane -- the XXX star who's using a name that sounds awfully similar to another allegedly sex-crazed celebrity -- claims she doesn't regret her moniker ... at least we think that's what she said ... she was really hammered.
Jane -- born Cindy Taylor -- was hangin' out in front of Vouyer (in more ways than one), when she told us she personally knows both Sandra Bullock and Jesse James' previous wife, porn star Janine James.
Jane claims there's more going on behind the scenes -- but when it came to dropping details, her lips were sealed.
Still, we thought we'd pose the question ...