The Situation -- Not Too Big for Unemployment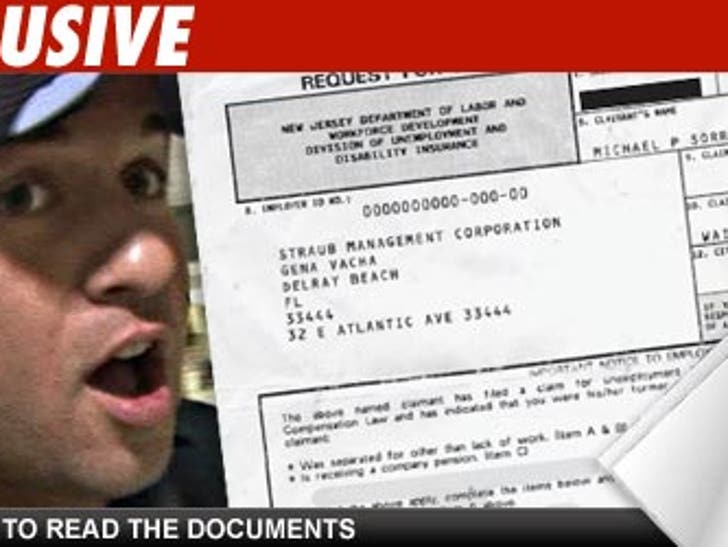 It seems The Situation had no faith in his future as a reality TV star, because after shooting Season 1 of "Jersey Shore" -- he filed for unemployment.
According to a document obtained by TMZ, The Sitch -- formally known as Mike Sorrentino -- filed for unemployment in New Jersey on October 25, 2009 ... "Jersey Shore" didn't premiere until December 3.
New Jersey then sent a Request for Separation Information form to the restaurant in Florida where Mike was last employed ... to verify that he was really terminated.
It's unclear if he actually received a check -- but seeing as how he's now pulling in a reported $10,000 an episode for Season 2, it appears his situation has greatly improved.