'Biggest Loser' Chick Dumps Hubby ... for a Lady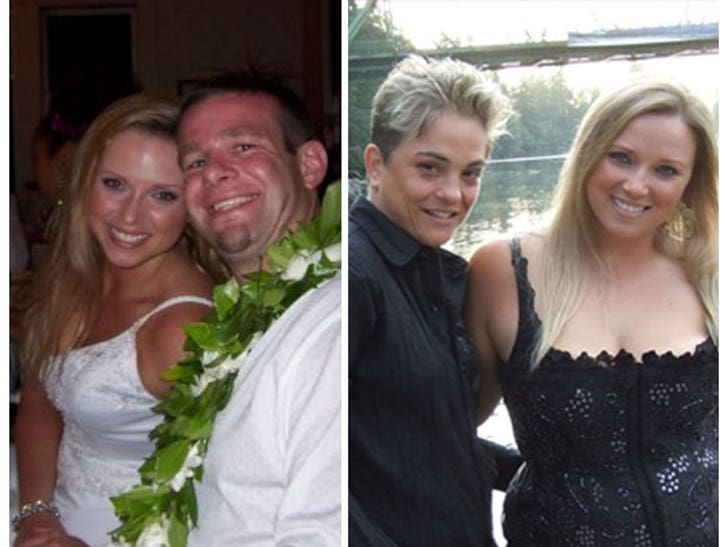 A female "Biggest Loser" contestant didn't just drop a couple of pounds after she left the show -- she also dropped her husband ... and picked up a brand new GIRLFRIEND!
TMZ has learned Rasha Spindel -- who appeared on the NBC reality show back in 2006 with her then-fiance Edwin Chapman -- recently divorced the guy after three years of marriage ... and is now engaged to a woman.
We spoke to Rasha, who told us, "After 30 years, I finally realized I was gay. I have never been this happy as I am now as I am about to marry my best friend and soul mate who just happens to be the sexiest drag-king on the planet."
Rasha added, "I wish Edwin the best of luck and I hope he finds happiness."
Spindel's new special somebody is Vanna Pecoraro -- they're set to tie the knot at a private ceremony on August 28.