Homeless Men -- Cruz Wanted Us to Cut Her Throat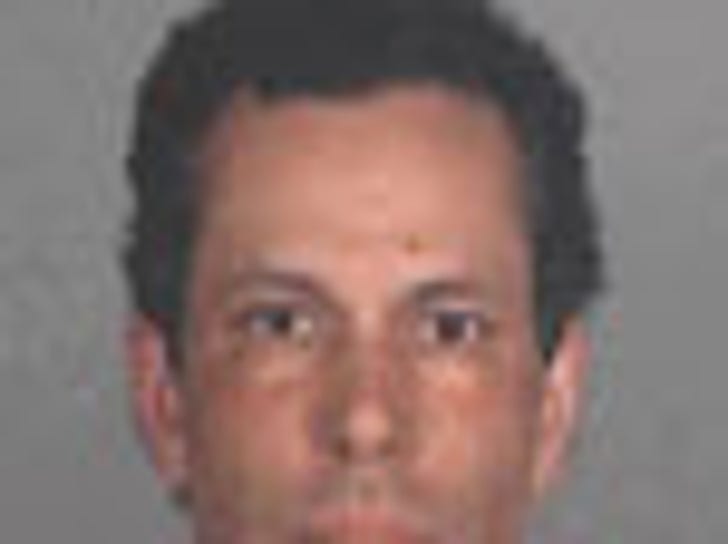 The homeless men Juan-Carlos Cruz allegedly tried to hire to kill his wife claim they were instructed to "cut [a] woman's throat."
The men told TMZ an elaborate story. According to Little Dave, Cruz -- who had a show on The Food Network -- said he wanted someone to do "dirty deeds done dirt cheap." He says Cruz told him he would give him "a grand."
Cruz then gave Little Dave a box which contained a box cutter, a disposable cell phone, gloves and a pocket watch. He says Cruz gave 1/2 of 10 hundred dollar bills, and promised to give him the other halves when the job was done. Little Dave says Cruz showed him a picture of the other half of the money.
Little Dave says he then told his friend Shane the story. Shane says he called Cruz on the disposable phone and they started discussing the plan. Shane then got a third homeless man involved -- Big Dave.
Big Dave contacted Cruz and Cruz then met all 3 homeless men in Santa Monica. Cruz went over the plan, showed Big Dave a picture of the alleged female target -- whom we've learned is Cruz's wife -- and then told him he picked his wife up at a certain place each day, and he wanted one of the homeless men to jump out as she got in her car and slit her throat.
Big Dave tells us he got arrested on a loitering charge, and told the cop about Cruz's plan. The next day, the cops got in touch with all three men and asked for their cooperation in busting Cruz.
The men called Cruz and asked to meet with him again. They met sometime last week in Santa Monica. Big Dave was wired and a cop was nearby videotaping the meeting. Big Dave says he told Cruz he did not want to kill the woman in public. He says Cruz then said he would give them the code to his apartment and one of them could be inside and strangle her when she walked in.
Big Dave says Cruz then drove him by the apartment and showed him how he could avoid security cameras.
Cruz left, and the three homeless men continued to help the police until Cruz was arrested Thursday on charges of solicitation to commit murder.
As for why Cruz allegedly wanted to kill his wife, the men have told cops Cruz said she had received a family inheritance he wanted -- but we've learned cops have since learned no such inheritance existed.
And there's this. Big Dave tells TMZ Cruz told him that the woman had put a hit out on him so he was putting one out on her.