Annoying World Cup Horns -- The Silver Lining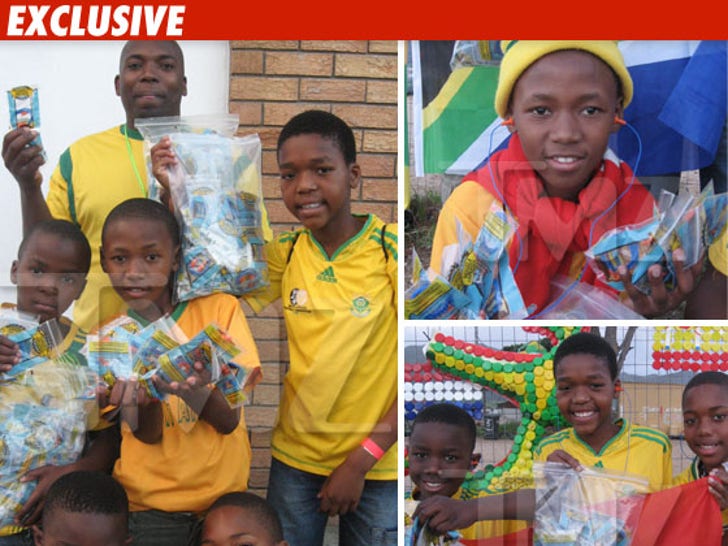 Millions of vuvuzela headaches at the World Cup may actually end up helping several poor African villages -- and it's all because of the incredibly huge demand for earplugs.
Here's how it breaks down: a South African non-profit called Uthango Social Investments has decided to manufacture their own brand of earplugs ... and use the profits to bring technology to poor African villages -- specifically broadband Internet.
A rep for Uthango tells TMZ, the company partnered with a huge South African vuvuzela manufacturer called Masincedane Sport weeks before the World Cup -- who agreed to sell Uthango's earplugs in a package along with their vuvuzelas.
Uthango pulls in $0.66 for every set of earplugs they sell -- and we're told they've already sold 75,000 pairs ... which means they've raised $49,500 in cold hard earplug money.
According to the rep, they expect to sell at least 175,000 more before the tournament is over.