Fatal Shots Fired at Nightclub -- Caught on Video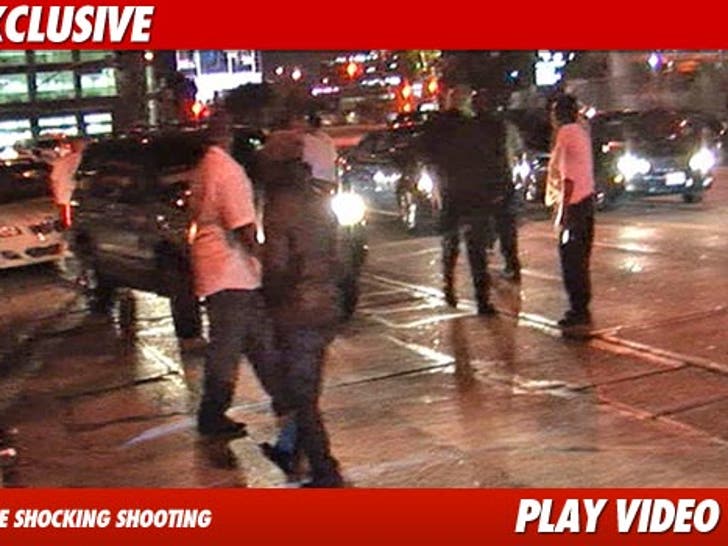 TMZ cameras caught a shooting outside a nightclub early this morning, in which one person was killed.
It went down at about 2:10 AM, just outside of Guys & Dolls nightclub in West Hollywood.
The video shows a couple of guys fighting, followed by gunshots.
The man who was killed died at a nearby hospital. KNX radio is reporting the victim was a valet at the club.
Two others suffered gunshot wounds -- their condition is unknown.
The shooter is still on the loose.