'Idol' Reject -- Someone Wants Me to Die of AIDS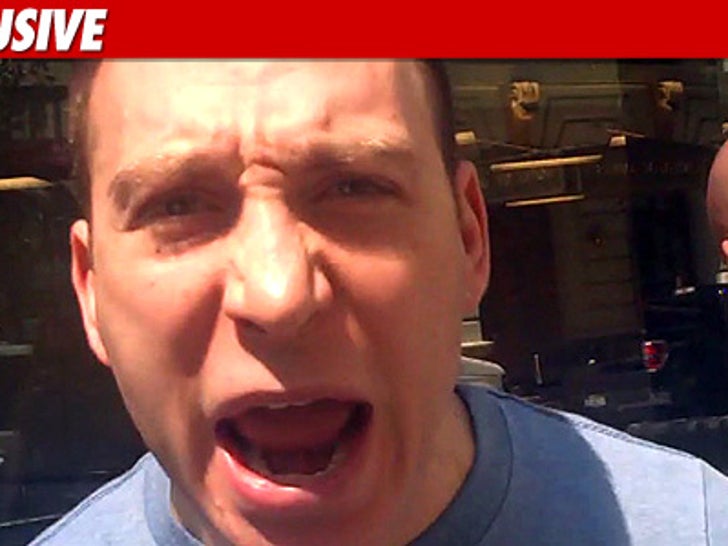 Ian Benardo -- the guy suing "American Idol" for $300 million -- has filed a police report with the NYPD claiming he's received multiple death threats since filing his lawsuit.
In the police report, filed yesterday and obtained by TMZ -- Benardo claims he's received "numerous phone calls and emails from restricted and blocked numbers threatening his life."
Benardo tells TMZ, he's been getting 5-10 threatening phone calls an hour -- from people threatening to slit his throat and calling him "the biggest embarrassment to our country" and a "cancer to the world."
According to Benardo, one caller even said he "can't wait for him to die of AIDS."
As we previously reported, Benardo -- who famously yanked the mic from Dane Cook's hand during the live finale this year -- is now suing "Idol" claiming producers told him to "gay it up" for his appearance on the show ... and then ruined his career.