Michael Lohan Asks Attorney General to Investigate Lindsay Lohan's Doctors
Attorney General
Begged to Investigate
LiLo's Drs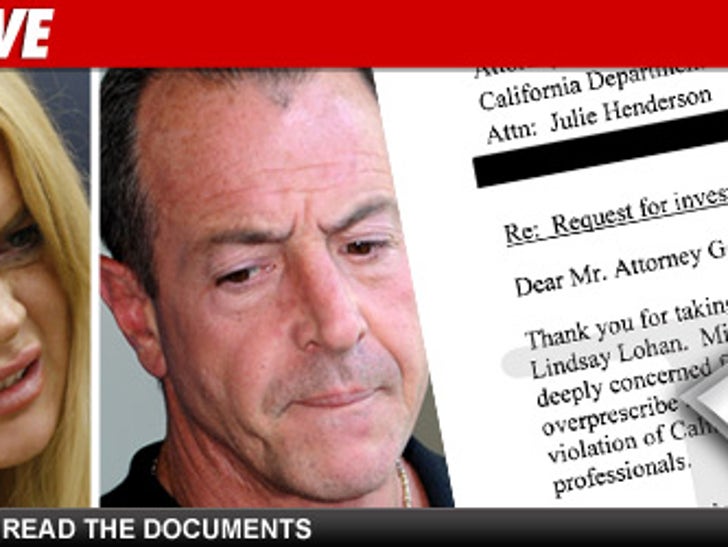 Lindsay Lohan's doctors could be the target of a prescription drug investigation launched by the Attorney General of California ... if the man in power responds to Michael Lohan's newest request.
TMZ has obtained a letter that Michael's attorney Lisa Bloom fired off to AG Jerry Brown yesterday -- in which they "respectfully request an investigation" into the "unscrupulous doctors" who "overprescribe medications to [Lindsay] ... in violation of California law."
In the letter, Lohan argues that Lindsay is an addict ... but due to a "giant legal loophole" ... she can legally get high on pills as long as she can score a prescription.
Lohan and Bloom note that Brown is committed to investigating and prosecuting docs who fraudulently prescribe meds -- and cite the Anna Nicole Smith case currently underway in L.A.
Brown wouldn't confirm if his office has received the letter yet -- but promises that his team will thoroughly investigate any "credible" claim that is brought to his attention.