ICP -- Method Man's Bloody Face Was His Own Fault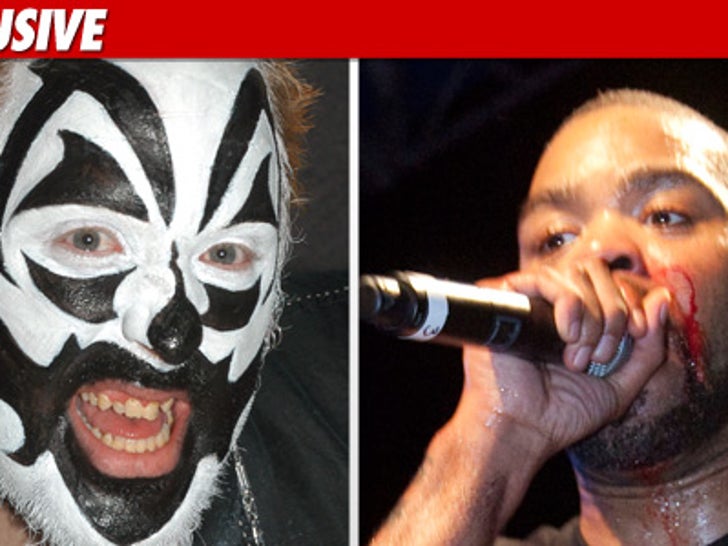 Violent J from Insane Clown Posse claims Method Man dug his own grave when he took a flying beer can to the face -- because according to the clown, Meth riled up the crowd first with a nasty insult.
Violent J tells TMZ, the crowd at the Gathering of the Juggalos -- ICP's trademark music festival -- were chanting the word "family" when Method Man and Redman took the stage last weekend ... a word J claims is a term of endearment among Juggalos.
J claims Method Man didn't know the significance of the word, telling the crowd, "F**k family. It's all about hip-hop" -- and according to the man in black-and-white face paint, that's exactly where MM went wrong ... and paid for it with a bloody face.
As we first reported, Meth plans to sue over the incident -- but J tells us, "I don't feel responsible at all" ... referring to the impending lawsuit as "straight b*tch sh*t."
Despite the bad blood -- Violent J adds, "We don't think it should have happened ... We respect Meth and Red to the fullest."