Joe Perry -- The Steven Tyler Shove Was an Accident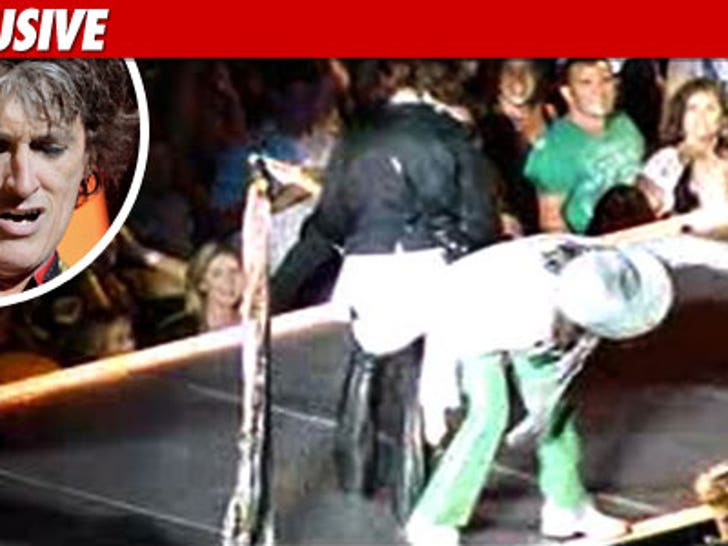 Joe Perry claims he never intended to shove Steven Tyler off of the stage during an Aerosmith concert in Toronto earlier this week ... no matter how intentional it may have looked on the video.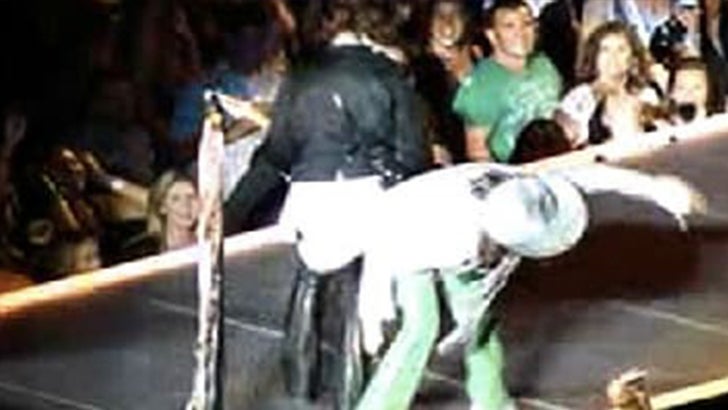 AUGUST 2010
TMZ.com
A rep for the band tells TMZ, "Joe wanted his fans to know he would never deliberately push Steven off the stage" ... noting that Joe is a "total gentleman."
We posted the footage earlier this week -- showing Tyler playfully hip-bumping Perry ... and then Perry reacting with a hip-bump of his own ... a bump that sent Tyler flying face first into the crowd.