Howie Mandel -- My Voice Is Worth Big Money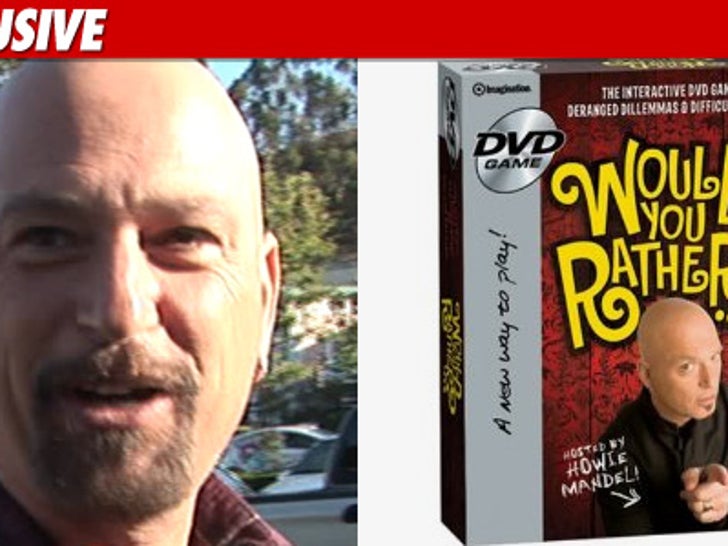 Howie Mandel talked the talk for a company that makes DVD games -- but he's been stiffed and is now suing for hundreds of thousands of bucks.
It seems Howie signed on to provide voice over work for three DVD games -- "Fact or Crap," "The Wrong Game," and "Would You Rather."
Howie was supposed to pull in $250,000, but in a lawsuit filed in L.A. County Superior Court and obtained by TMZ, the company still owes him $210k.
Our only comment -- If this company is jacking TMZ's "Who'd You Rather?" ... well, need we say more?