Wesley Snipes -- My Money Guy Lied on the Stand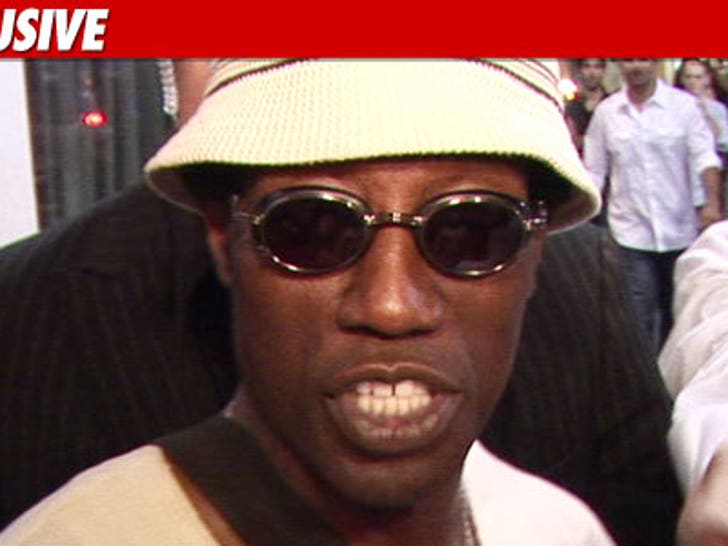 Wesley Snipes claims his ex-financial adviser -- whose damning testimony led to the actor's 2008 conviction for tax evasion -- is a lying scumbag ... and should be charged with perjury for turning the jury against him.
The financial adviser in question -- named Kenneth Starr (no, not the Lewinsky guy) -- pled guilty today to one count each of wire fraud, investment fraud, and money laundering ... and now faces 45 years in prison for allegedly bilking between $20-$50 million from his celeb clients.
Snipes' lawyer Daniel Meachum tells TMZ, "Starr is a certified liar and a fraud, which is what we always said and believed, and knew he perjured himself by doing the trial. The government should charge him with perjury."
As we first reported, Snipes -- who has been ordered to serve three years in prison -- is demanding a retrial based partly on Starr's testimony ... which Snipes claims shouldn't count because the guy was under investigation for fraud at the time.
Bottom line -- as far as Snipes is concerned, Starr's conviction today is just more ammo in his fight for a second chance.