Mel Gibson Divorce: He Could Pay for His Screwups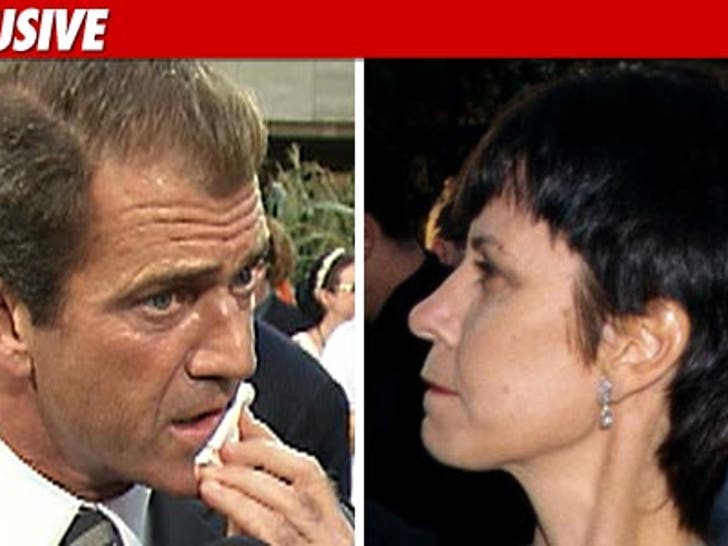 Mel Gibson's lawyers say they've submitted a settlement offer to estranged wife Robyn, and they are "optimistic" they will reach a settlement next month. But there's a big unresolved issue -- Mel's 2006 anti-Semitic rant and his 2010 tirades against Blacks, women and others have ruined one of the biggest assets in the marriage.
It sounds strange, but the "good will" of a famous person is considered an asset in a marriage -- something that has commercial value. In the past Mel had a lot of good will that translated into being able to make movies that people would pay to see.
But after Mel's 2006 and 2010 rants, the good will has evaporated if not disappeared. As a result ... the asset has been greatly devalued.
We're told one of the issues is whether Mel should have to pay Robyn for squandering his good will.
And the same principle applies to paying spousal support. Mel has an argument that he's not really making much money anymore so he shouldn't have to pay support. But there's a counter-argument -- Robyn shouldn't suffer because Mel screwed up.
Heidi Klum Quits Victoria's Secret
Don't expect to see Heidi Klum strutting the catwalk anytime soon -- because she's handing over her Angel wings.
After 13 years with the lingerie company, Klum is leaving Victoria's Secret -- telling the NY Post "All good things have to come to an end. I will always love Victoria's Secret. It has been an absolutely amazing time."
Sources tell the Post that Klum is too busy with her own fashion line and "Project Runway."
Check out the many VS runway shows "The Body" has done since her first one in 1997!
Bristol Palin -- The Cheesiest Evidence of All
It's the newest, tastiest twist in the underage bar investigation surrounding Bristol Palin -- photos of the "Dancing with the Stars" contestant stuffing her face full of delicious NACHOS!
So why are the nachos important!?
Alaska officials have reportedly launched an investigation into Bristol's night out -- because state law would only allow the 19-year-old to be inside Rumrunner Bar and Grill if it's been designated as a bona fide restaurant, and she was there to eat.
As TMZ first reported, sources extremely close to Bristol are adamant that the "Dancing with the Stars" contestant was all clear to be inside the place when they shot a segment for the show last Friday ... insisting she only consumed the nachos.
Nicole Richie: 4 Outfits, 1 Day
Nicole Richie must have liked everything in her closet on Wednesday -- because she was spotted in four completely different outfits in one day!
Can you guess which glam gal's face got a gnarly celebrity scramblin'?
Lindsay Lohan -- Return of the SCRAM
Lindsay Lohan has been reunited with her favorite accessory ... her SCRAM bracelet.
As we first reported, part of the conditions of Lindsay's bail is that she has to wear the bracelet again.
What's the Big Frigin' Difference?!
Give the following photos some extra special attention -- 'cause there are some super sneaky differences just waiting to be spotted!
**HINT -- There are THREE differences in the above photo!**