Selena, Justin, Will and Jaden -- Friday Night Lights
Selena, Justin, Will and Jaden
Friday Night Lights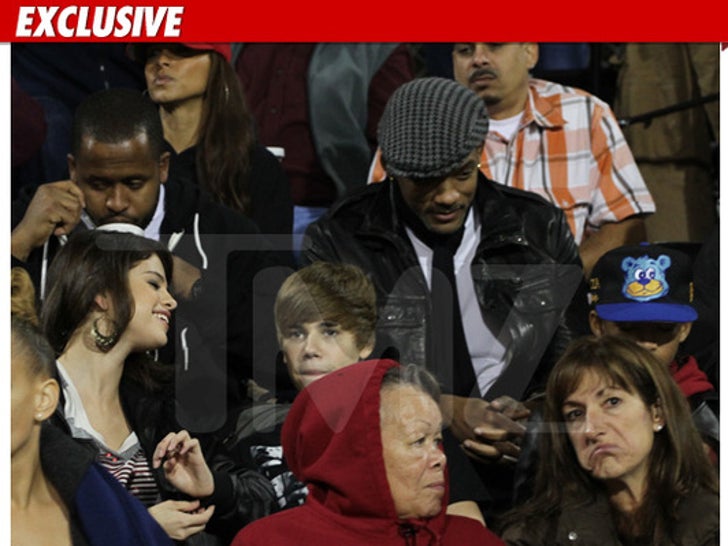 Justin Bieber photographed at a high school football game? Big. Bieber at a high school game with Jaden Smith? Really big. Bieber, Jaden and his dad, Will Smith? Huge. Bieber, Jaden, Will ... and Selena Gomez? Super duper OMG huge!
Selena and Justin -- who have been the subject of constant dating rumors -- joined Jaden and Will in Moorpark, Calif. on Friday night for Will's oldest son Trey's football game.
Trey's team won, 21-14, but we think more people were probably staring at the stands than watching the actual game.