Angelina from 'Jersey Shore' -- The RAP Song!
Angelina from 'Jersey Shore'
The RAP Song!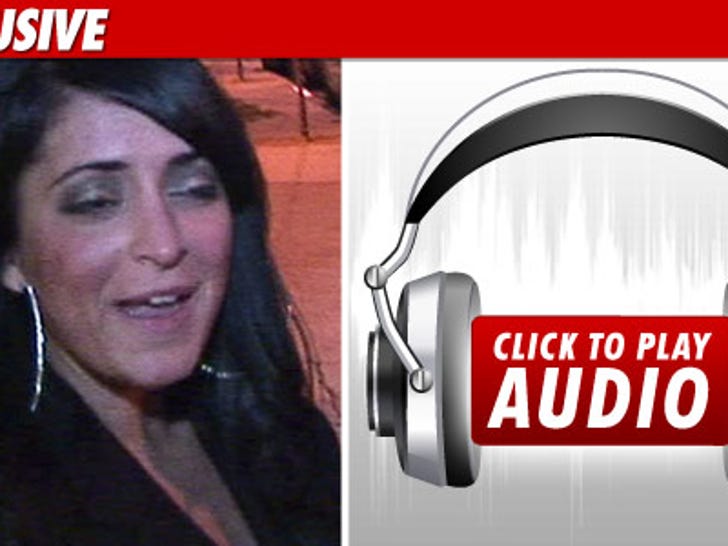 TMZ has finally obtained a snippet of Angelina's highly anticipated RAP song "I'm Hot" -- and if you like tone-deaf, non-rhymes about boozing and punching women ... you're gonna LOVE THIS!!!!
Among the lyrical gems in this instant classic:
"I take a shot ...
It hits the spot ...
Then dance a lot ...
Until i drop ...
I shop ...
And shop ...
I just can't stop ..."
The masterpiece continues:
"You can't replace ...
Or crowd my space ...
So step off bitch ...
Or I'll punch your face ... "
As we previously reported, Angelina tried to stop the song's release because the producer allegedly screwed her over with a crappy contract.
Yeah, that MUST have been the reason ...
UPDATE: Angelina is lashing out the producer saying, "This song was supposed to be a catchy and playful song!!" She also confesses, "I didn't wanna release the song because truthfully I think the song needed a lot more work!! In blunt terms it sucked!!"
And just in case you forgot ... here's The Situation's equally incredible rap tune (click the player below).