Gomez Addams: 'Memba Him?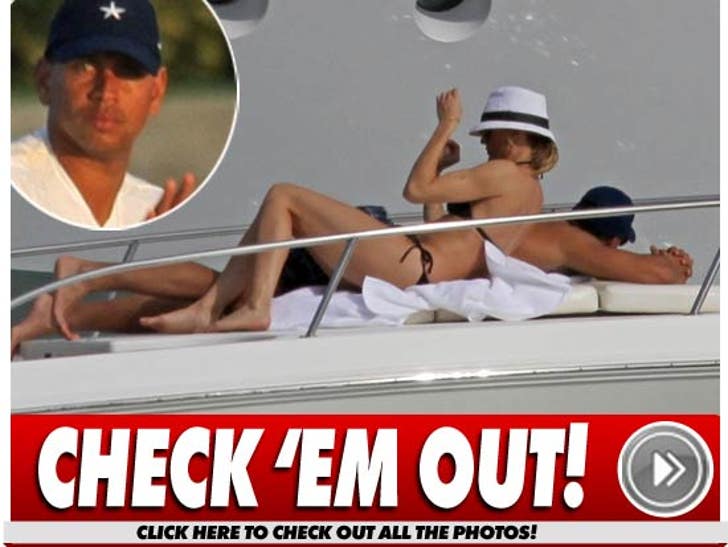 Hough Joins Seacrest Family Vacation
Ryan Seacrest and his family have a special guest joining them on their Parisian vacation -- Ryan's girlfriend Julianne Hough!
Seacrest and Hough were spotted in France today, walking arm-in-arm while surrounded by the "American Idol" host's mother, father and sister.
The couple looked like they were having a blast with Ryan's fam -- and we're loving Julianne's chic pea coat!
Hough recently opened up to Ellen DeGeneres about her relationship with Ryan, saying he is "really romantic" and "both of our folks [parents] are like our best friends so when we hang out, it's more like hanging out with friends."
Check out all the vacation pics.
Diaz & A-Rod: Game On in Miami!
We told you yesterday that Cameron Diaz and A-Rod were dating again -- and now we've got the photographic proof!
These pics of the couple sunning themselves on a boat were taken just yesterday in Miami, Diaz showing off her figure in a cute black two-piece as she reclines next to the New York Yankees stud.
The two reportedly called it quits in October after dating for seven months but recently rekindled their romance.
What's the Big Frigin' Difference?!
Give a gander at these stealthy snapshots and see if you can spot the frigin' differences.
Can you guess which handsome hunk's face got a silly celebrity scramblin'?
TMZ Fit Club -- How to Not Get Fat on Thanksgiving!
Stuff your turkey -- not yourself -- on Thanksgiving by using a few of TMZ's healthy turkey day recipes ... which we were even kind enough to show you how to cook. Bon appeitit!
**Please cook at your own risk**
Ink'd Up Stars -- Zoom View!
Take an up close and personal look at your favorite celebrity tattoos -- but beware ... some tats are not meant to be seen in hi-def!