Oksana's Former Lawyer -- Unmuzzled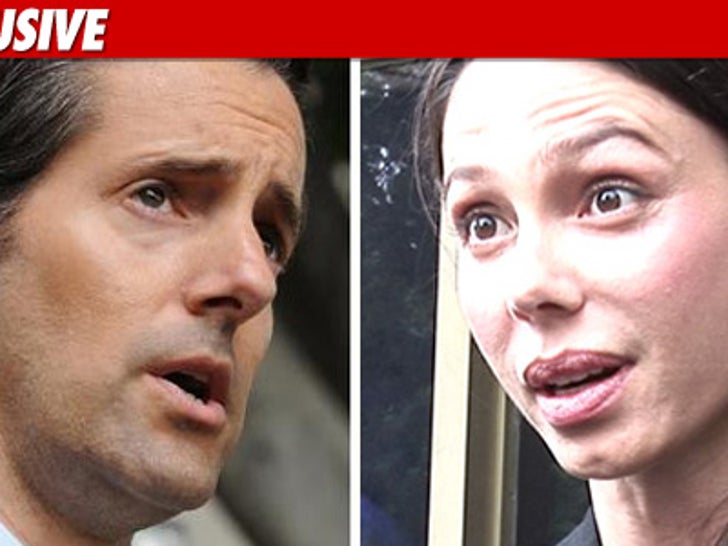 Eric George -- the lawyer who represented Oksana in her mediation with Mel -- is now unchained because Oksana has waived the attorney-client privilege ... TMZ has learned. It's significant because sources tell us ... Oksana's lawyers have gone to great lengths to keep George quiet.
Oksana submitted a signed declaration to Judge Scott Gordon on November 3, which reads in part, "I have waived attorney-client privilege repeatedly in this declaration."
Here are just some of the issues Sheriff's investigators in the extortion investigation could ask George:
-- How much was Oksana involved in the discussion about money during the mediation
-- Did Oksana try to leverage the tapes in order to secure the $15 million package
-- Why did Oksana say she secretly recorded Mel
-- Did Oksana understand the custody arrangement before she signed the mediation agreement
-- Did anyone ever threaten Oksana with prosecution or deportation if she didn't sign
And there are issues related to the domestic violence investigation as well:
-- Did Oksana ever show George a photo of her with a black eye (i.e., did Oksana Photoshop the picture that is circulating)
-- Did Oksana ever show George a photo of the baby with a bruise, or claim the baby had been injured during the January 6 argument
-- Did Oksana ever tell George that Mel threatened to kill himself, her and the baby
-- Did Oksana tell George who had copies of the tapes during the mediation, which could be a clue in determining who leaked the tapes.
Sources tell us Oksana's team is doing whatever it can to keep George quiet, but if Judge Gordon gives George the all clear to speak to authorities .... it could have a significant impact on the custody case and the investigations.