Michael Jackson's Mini-Me -- Tae Bo Royalty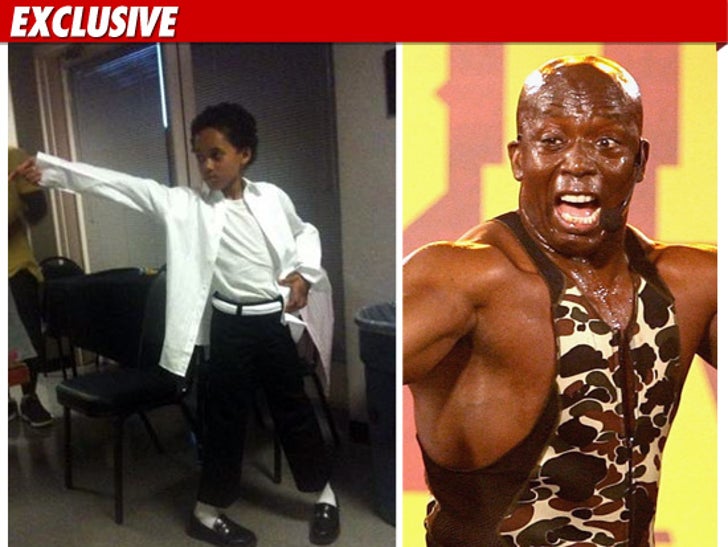 The kid busting out the insane moves in Michael Jackson's new music video "Hold My Hand" has rhythm in his blood -- because the boy is directly related to Billy Blanks -- the King of Tae Bo.
9-year-old Michael Isaac Blanks is Billy Blanks' nephew -- and the kid has been performing as an MJ wannabe for years.
In fact, just last year Michael's MJ impersonation even caught the eye of "This Is It" director Kenny Ortega -- who called Blanks "a real prodigy" at a dancing event for Nigel Lythgoe's Dizzy Feet Foundation.
Judging from the footage we got at the MJ video shoot this weekend -- Kenny knows what he's talking about.