Nic Cage to IRS: It's Time for a Little Payback!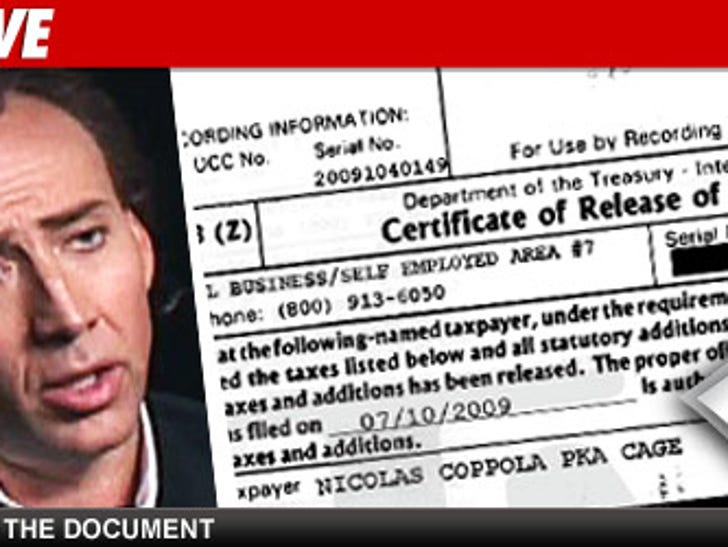 Nic Cage is slowly climbing his way out of that MASSIVE debt he owes to Uncle Sam -- TMZ has learned the actor has PAID OFF $360,545 in back taxes he racked up from 2002 to 2004.
As we previously reported, Cage owed roughly $14 million to the government for unpaid taxes and fees for the years 2002, 2003, 2004 and 2007. Cage had blamed his former business manager for driving to "financial ruin."
But now, TMZ has obtained documents showing Cage has officially knocked out a small payment -- getting one teeny, tiny, itsy-bitsy baby step closer to being even-steven with the IRS.