Stallone's BADASS Custom Truck Sells for $132K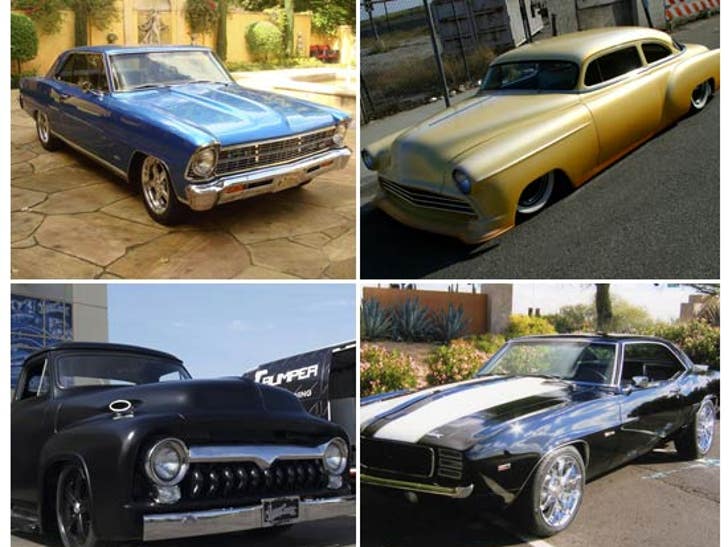 Sylvester Stallone's SICK 1955 custom-built truck that he drove in "The Expendables" just went to the highest bidder at an AWESOME celebrity car auction in Arizona this weekend for $132k ... TMZ has learned.
According to the Barrett-Jackson auction company, the truck -- which was custom built by the guys at "West Coast Customs" -- had all sorts of badass features including a new Ford 347cid Edelbrock engine and awesome race seats.
But the craziest part about the truck -- it comes with "hidden compartments to hold movie weapons."
Stallone's ride wasn't the only AMAZING celebrity automobile on the auction block -- Evel Knievel's famous truck ... Alice Cooper's custom Camaro ... and even a car used by Elvis ... they all sold for big numbers.
Check out the gallery to see how much each ride pulled in.