Prince William & Kate -- The Box of Condoms
Prince William & Kate
The Box of Condoms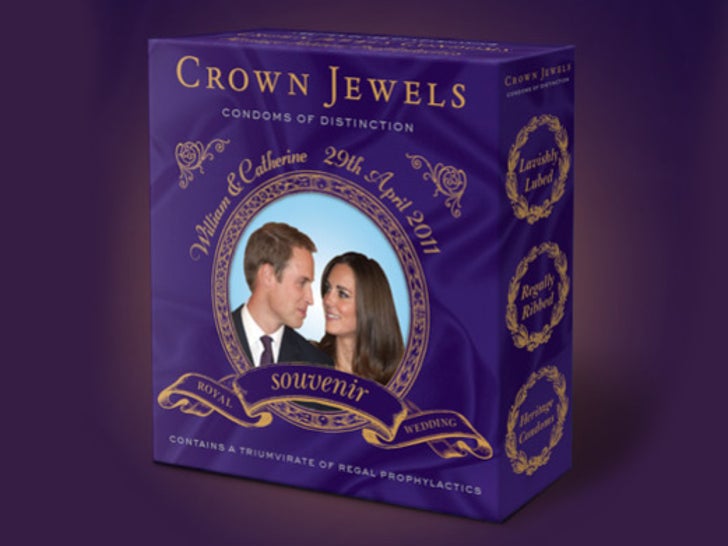 With Prince William and Kate Middleton's wedding just months away -- an English condom company wants to make sure they don't add to the royal family too soon ... with rubbers fit for a king.
The joke condoms aren't affiliated with the royal family -- but that doesn't make the website's description any less hilarious ... "Combining the strength of a Prince with the yielding sensitivity of a Princess-to-be, Crown Jewels condoms promise a royal union of pleasure."
But don't sheath your sword just yet -- there's a disclaimer at the bottom of the site that reads, "Crown Jewels Royal Wedding Souvenir Condoms are a novelty condom not suitable for contraception or protection against STDs."