Charlie Sheen: Thanks For Having My Back Boss
Charlie Sheen:
Thanks For Having
My Back Boss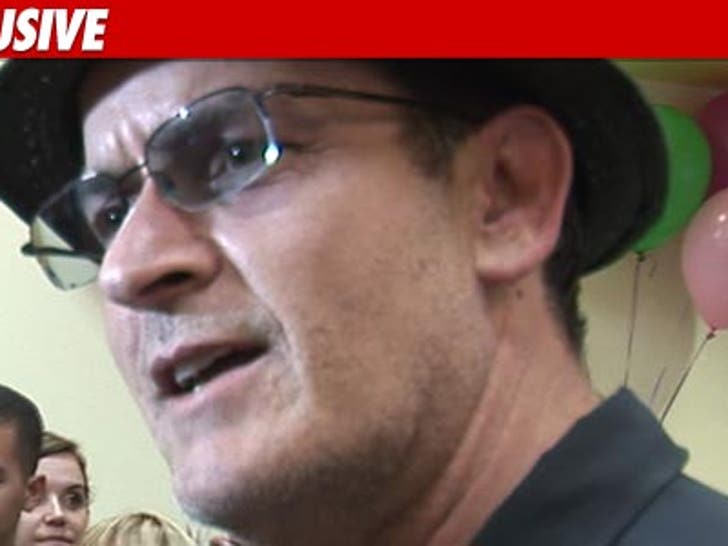 Charlie Sheen compares himself to legendary actor -- and party animal -- Errol Flynn ... in a new statement thanking the big studio honchos for their support.
In his first statement since beginning outpatient rehab ... Charlie said, "I have a lot of work to do to be able to return the support I have received from so many people."
Charlie continues, "I want to say "thank-you" to my fellow cast members, the crew of "Two and a Half Men", and everyone at CBS and Warner Bros., especially Les Moonves and Bruce Rosenblum for their concern and support. "
He wraps it up with a nod to Flynn, saying ... "And to my fans, your good wishes have touched me very much. Like Errol Flynn, who had to put down his sword on occasion, I just want to say, "thank-you."