Charlie Sheen Controls the Fate of 'Men'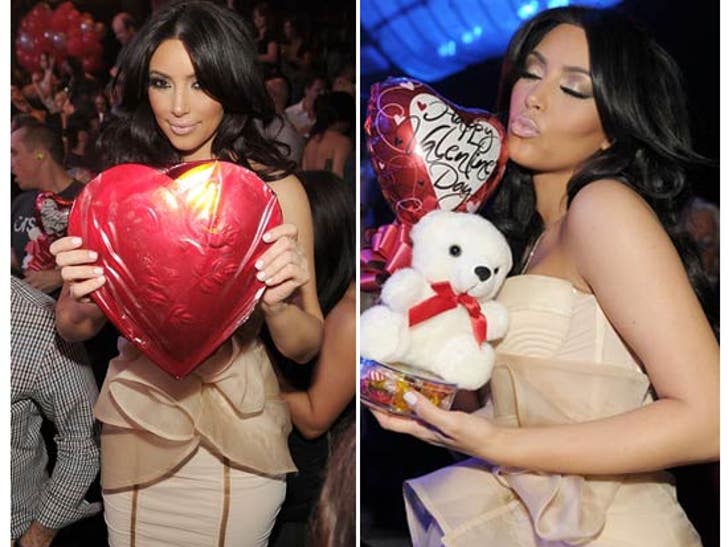 If Charlie Sheen leaves "Two and a Half Men" ...the show is over ... this according to sources connected to the production.
Our sources say if Charlie doesn't come back, his role absolutely will not be re-cast and Warner Bros. would end production immediately.
As TMZ has been reporting, there has been a lot of conflict between Charlie on the one side and Warner Bros., CBS and creator Chuck Lorre on the other.
Charlie says he wants to return to work now but is beyond pissed that Warner Bros. has 86'd 4 of the last 8 scheduled episodes this season.
For Lorre's part ... he put a slate at the end of last night's show, which read in part: "I don't drink. I don't do drugs. I don't have crazy, reckless sex with strangers. If Charlie Sheen outlives me, I'm gonna be really pissed."
The show is supposed to go back into production on February 28, but the tension between Sheen and Lorre has reached a boiling point, so anything can happen.
Sports Illustrated Swimsuit Issue Cover Girl Revealed!
David Letterman revealed that 25-year-old Russian model Irina Shayk got the coveted spot at the top of his show last night. Shayk is also Ronaldo's girlfriend -- the two have been dating since last year and reportedly met while working on Armani underwear ads.
According to SI, Irina "was discovered in 2004 while on a three-day train ride from Chelyabinsk to Moscow" and has made four previous appearances in the magazine's Swimsuit Issue.
Westminster Dog Show -- America's Next Pup Model
The 135th Westminster Kennel Club Dog Show has rolled into Madison Square Garden and features some of the fiercest bitches in the world.
Oksana's Valentine's Day Date
Facing criminal extortion charges over her last relationship ... it seems Oksana Grigorieva has not given up on love.
O.G. celebrated Valentine's Day at Sweet Butter Cafe in Sherman Oaks, CA with Jimmy Hoyson, her sound engineer and close friend.
Mel Gibson was famously jealous of Oksana's relationship with Jimmy during their relationship.
We're guessing Mel will happily pass the torch.
Kim Kardashian Spends Valentine's Day Solo!
Kim Kardashian celebrated Valentine's Day with the girls!
Though Kim is dating New Jersey Nets star Kris Humphries, the two spent the lovers' holiday on opposite sides of the country -- with Kim partying in Las Vegas while Kris had a basketball game in Newark, NJ.
Kim was photographed at Marquee at the Cosmopolitan with makeup artist Joyce Bonelli and her buddy Carla DiBello last night, dancing with her friends and posing with V-Day gifts.
Although Kim and Kris weren't together, it looks like he was still on her mind, Kim tweeting yesterday "I miss my Valentine :-("
I Heart Tattoos -- Zoom View!
Some of the biggest stars in Hollywood wear their heart on their sleeves ... literally! Check out which celebs have a heart tattoo for all to see!
Channing Tatum Strips for GQ!
Channing Tatum shows some skin in the new issue of GQ -- where he also opens up about his past as a stripper!
"I'm not ashamed of it. I don't regret one thing," Channing tell the mag for its March issue, "I'm not a person who hides sh*t."
Tatum, who stars in this month's "The Eagle," knows his body is a big selling point for him as an actor right now, saying "No one's calling me for lawyer roles. I still have a lot to prove to myself."
Check out more from Channing when the new issue of GQ hits newsstands February 22.
Taylor Momsen -- New Day, Same Deal
Taylor Momsen continued her pleas for attention, sporting the latest in trashy lingerie for her band's concert at the El Rey Theatre in Los Angeles last night.
What's the Big Frigin' Difference?!
Grab your spectacles and stare at the following photos till you spot the subtle differences!
**HINT -- There are THREE differences in the above photograph!**
2011 Grammy Awards -- Fashion Fiascos!
From the looks of the red carpet, the 2011 Grammy Awards are sure to put on a show! So check out all the craziest looks that went down outside Staples Center.