Spencer Pratt -- I Wanna Be Charlie Sheen's Publicist!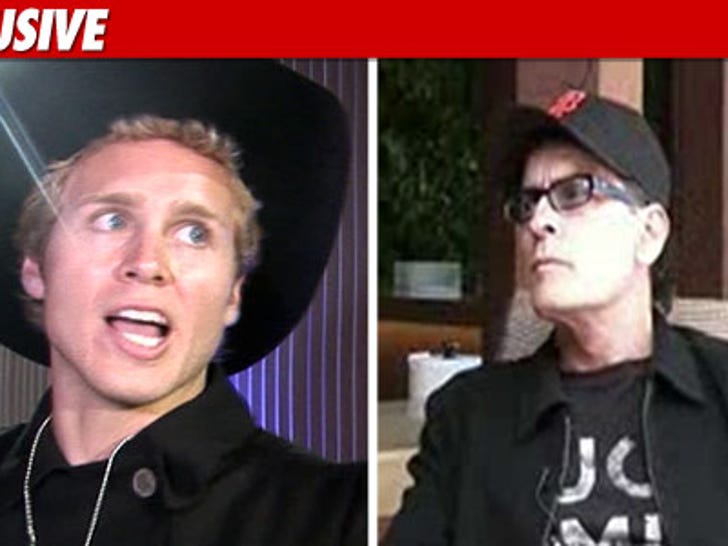 It's only been a few hours since Charlie Sheen lost his all-star publicist Stan Rosenfield -- and he's already getting an offer for a new replacement ... from SPENCER PRATT!!!
Spencer tells TMZ, he's so serious he'll even work for nothing -- claiming, "I want to be Charlie Sheen's new publicist…. I am offering to be his media point man and that I have great contacts with media outlets and will work for free just to be part of his 'WINNING TEAM'."
Isn't there a saying about the blind leading the blind?