TMZ Live -- Mel Gibson's Plea Deal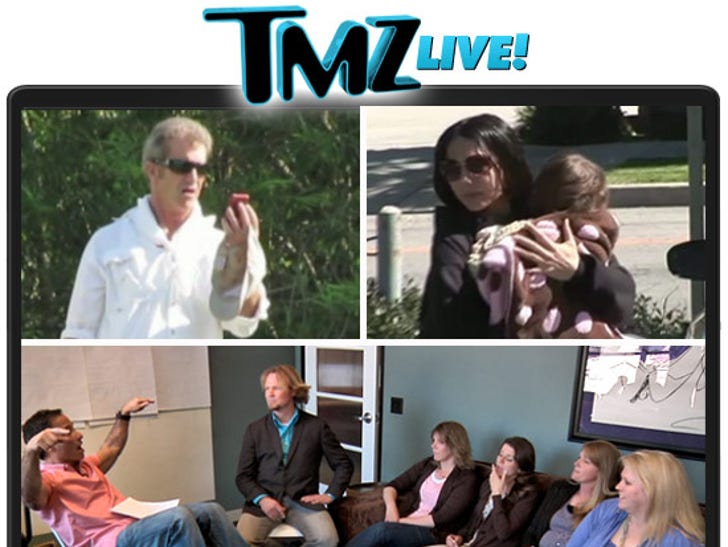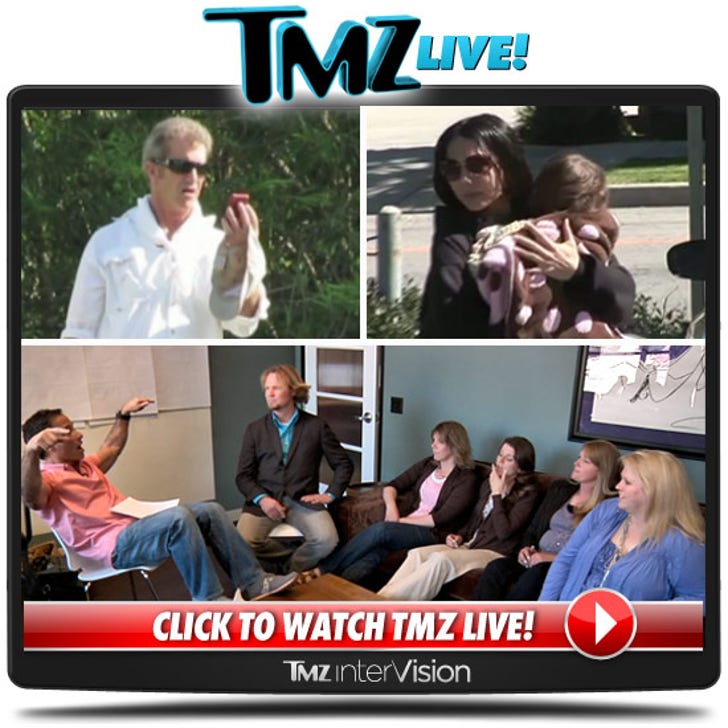 (0:00) We broke the story -- Mel Gibson is copping a plea in his criminal case -- and Harvey has all the latest details!
(3:35) Charlie Sheen vs Chuck Lorre part one million.
(4:00) Gross if true ... 72% of shopping carts test positive for fecal matter!?!
(6:00) Harvey and Max ... the ultimate political duo.
(8:15) The jewelry store is auctioning off Lindsay's necklace ... is it so wrong?
(10:00) What's going to happen to Lindsay Lohan in court tomorrow?
(12:50) Skype question live from a wine cellar in Canada!
(15:00) Ryan has the latest on Mike Starr's death.
(21:40) Kody Brown and the "Sister Wives" ladies are in the house! So why did they move from Utah to Las Vegas? What's it like bringing a new wife into the house?
(28:00) Viewer questions for the Browns: What do they think of "Big Love?" Will they see the mormon musical from the "South Park" guys? Are there families with one wife and many husbands? And many more...
(35:00) Harvey was BRUTALLY ripped on the TV show today ... and we tell you why.