Lady Gaga Shows Gaga Impersonator How It's Done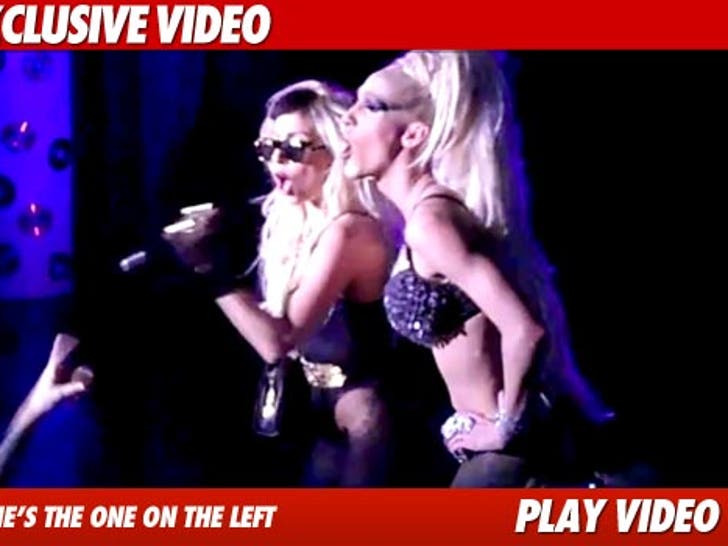 Every single person who has ever attended a Lady Gaga impersonator show has hoped and prayed the real Lady Gaga would appear -- and on Saturday night in Kentucky, it actually happened.
After playing at the KFC Yum! Center in Louisville, Gaga hit up a gay bar in town called Connections. Gaga popped up on stage around 1:15 AM, right in the middle of her hit song, "Born This Way."
Who knew Louisville was the place to be this weekend?