The People vs. Dr. Murray -- Whose Side Are You On?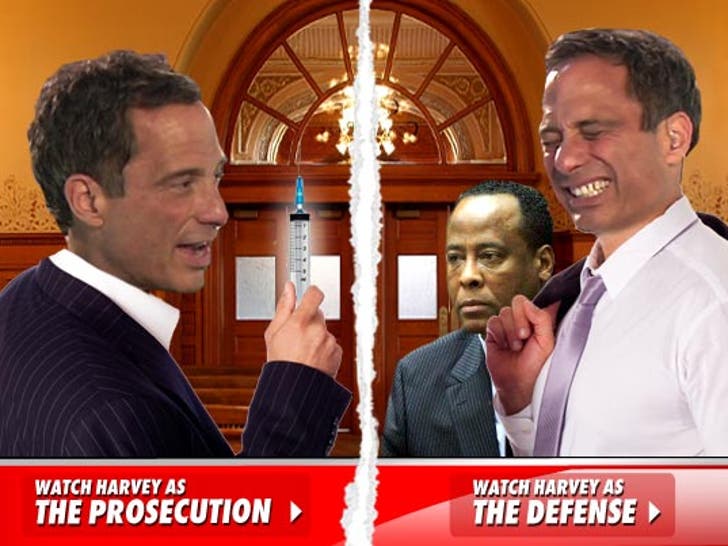 On TMZ Live ... Harvey Levin took on BOTH sides in Dr. Conrad Murray's manslaughter trial -- offering closing arguments for the prosecution and the defense. So whose case is stronger?
After watching both arguments, it's up to YOU, the TMZ jury to decide ... should Dr. Conrad Murray be convicted in the death of Michael Jackson?