Hilary Duff -- DROPPED From Bonnie & Clyde Movie
Hilary Duff
DROPPED
From Bonnie & Clyde Movie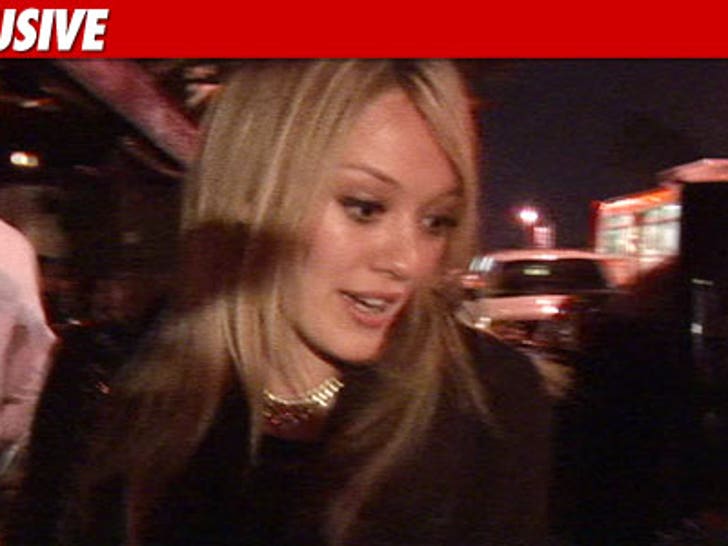 Hilary Duff is no longer an outlaw ... she's just OUT -- TMZ has learned the actress will be REPLACED as Bonnie Parker in the upcoming movie, "The Story of Bonnie and Clyde."
Sources connected to the project tell us ... Duff will still get paid ... but producers are looking to find a new actress to play the role.
We're told ... producers have not yet decided who will replace Duff -- but "Gossip Girl" star Kevin Zegers is still slated to play Clyde.
UPDATE: After the casting director issued a press release confirming they were actively searching for Hilary's replacement ... the director of the movie, Tonya Holly, called TMZ and told us the casting director jumped the gun.
Holly tells us she still wants Hilary to appear in the movie -- and the two sides are trying to work out scheduling conflicts.