Julie McCoy on 'The Love Boat': 'Memba Her?!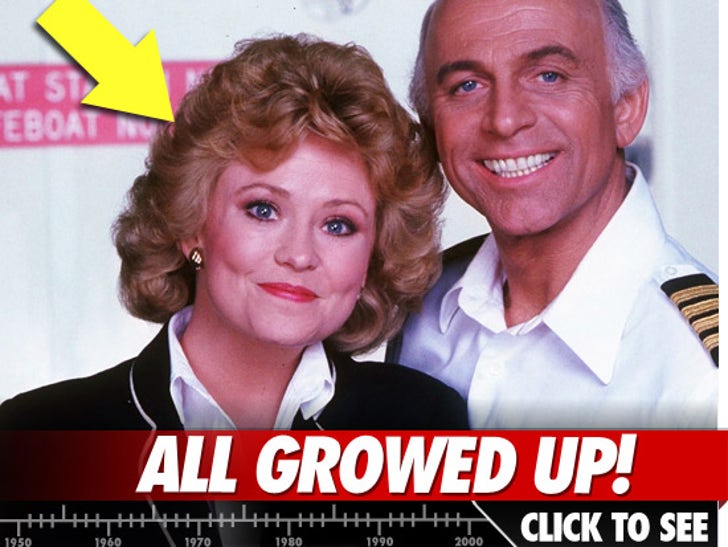 Prego Jessica Alba Hits the Beach in a Bikini!
Jessica Alba isn't ashamed of her new pregnancy curves!
The gorgeous 30-year-old, who is currently expecting her second child with husband Cash Warren, showed off her growing belly in a bikini yesterday while sunning herself on the beach with daughter Honor Marie in Mexico.
Alba turned 30 last month.
Try and guess which super celebrity had some serious (and non-gender specific) '80s hair!
Britney Spears Throws Star-Studded Party
Britney Spears threw a private party last night in Beverly Hills -- and young Hollywood's hottest were all in attendance.
Britney's bash was for the St. Bernard Project, an organization dedicated to rebuilding Louisiana after the devastating Hurricane Katrina. Spears is from Louisiana.
Britney looked great on the red carpet, wearing a tight bright green dress while posing with boyfriend Jason Trawick.
Celeb Hair -- A Cut Above the Rest
Lookin' good doesn't always come easy -- check out which follicly friendly stars put in the groundwork by spending hours at the salon ...
Julianne Hough Goes Two Pieces!
Ryan Seacrest's girlfriend and former "Dancing with the Stars" pro Julianne Hough flaunted her amazing beach body over the weekend in Miami.
Cannes Opening Night -- Red Carpet Craziness
The stars hit the French Riviera for the opening night of the 64th Annual Cannes Film Festival in Cannes, France.
Check out the gorgeous photos of all the fancy stars in the French festival.
Can you guess whose perfect picture was given an awful celebrity scramblin'?!
Mystery Mothers -- Guess Who!?
Can you guess which super celebs sent their love to these lucky ladies on Mother's Day?!